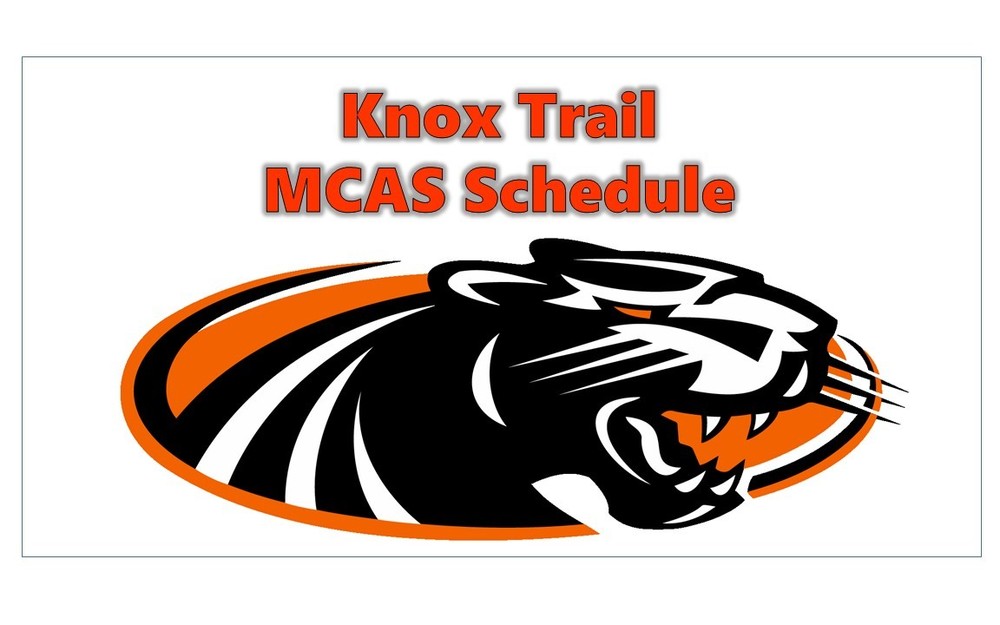 MCAS TESTING
KL
Monday, May 10, 2021
Dear Knox Trail Families;
MCAS testing at Knox Trail is fast approaching. There have been some significant changes to
MCAS for this year. There will still be three separate testing sessions, one for English, and
another for Math, and a third for Science. One difference from years past is that each session will only take one day rather than two. We'll also have separate testing dates for "In-Person" students and "Remote" students. Here is the schedule:

Grades 5-8 (In Person) English, Tuesday, May 18
Grades 5-8 (Remote) English, Wednesday, May 19
Grades 5-8 (All) English Makeup, Thursday, May 20
Grades 5-8 (In Person) Math, Tuesday, May 25
Grades 5-8 (Remote) Math, Wednesday, May 26
Grades 5-8 (All) Math Makeup, Thursday, May 27
Grades 5&8 (In Person) Science, Tuesday, June 1
Grades 5&8 (Remote) Science, Wednesday, June 2
Grades 5&8 (All) Science Makeup, Thursday, June 3

Families of Remote learners are strongly encouraged to have their students test in school.
However, if it becomes necessary, we can make arrangements for your child to take the test at
home.

Students educated with Massachusetts public funds are required by federal laws and the 1993
Massachusetts Education Reform Law, state law M. G. L. Chapter 69, section 1I, to participate
in statewide testing.
Help your student do their best on MCAS by doing the following:
 Make sure that your child is well-rested and eats breakfast.
 See that your child arrives at school on time and is relaxed.
 Comfort counts. Send a sweater if it's a cool day. Dress in layers for a warm day.
 Send along all the needed tools—sharpened pencils, pens, rulers, etc.
 Encourage your child to do the best work possible and to have a positive attitude.
 Encourage your child to listen/read carefully to all test-taking directions and to ask
questions if any directions are unclear.
 Remind your child not to get stuck on any one item.
 Encourage your child to check answers for accuracy if time permits.
 Bring a snack and a water bottle.
 All students should bring their fully charged school Chromebooks.
 If you don't have a school Chromebook please call the Main Office.
Above all else, we ask you to keep in mind; this is just an indicator like any other we use to
guide instruction. If you have any questions, please feel free to call or email us.
Best Regards,
Ralph