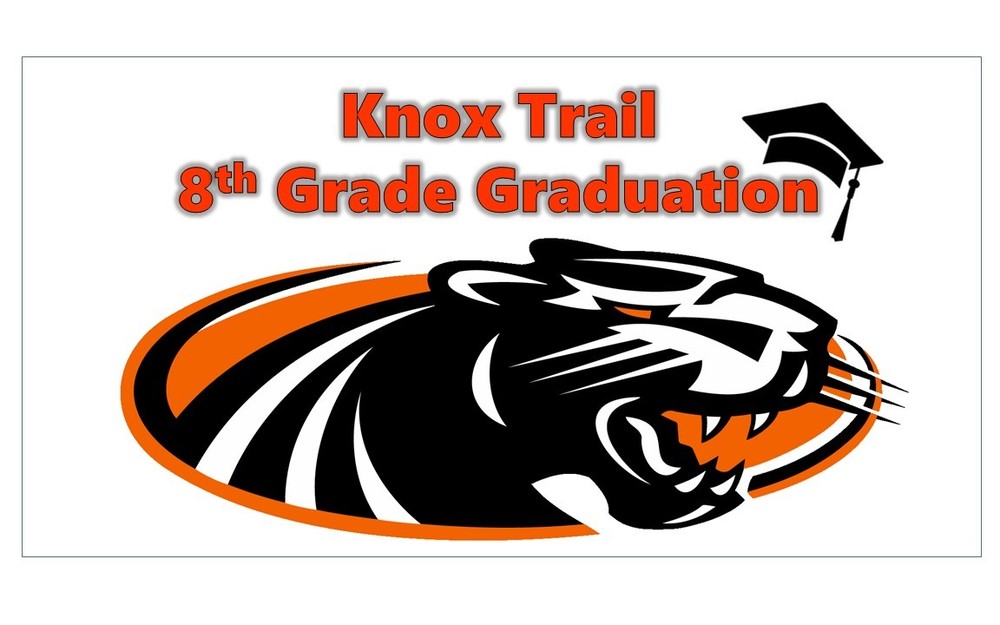 8th Grade Graduation Information
KL
Monday, May 17, 2021
Dear 8th Grade Families,
We're currently in the final planning stages of this year's 8th Grade Graduation Ceremony. The projected date of the ceremony is Wednesday, June 16, 2021, at 5:00 p.m. Graduation will occur at the David Prouty HS Football field. Due to COVID restrictions, each student will be allowed to invite two guests. Eighth Grade Families will soon be receiving an invitation letter, along with further details and tickets in the mail.
This year's Awards Ceremony will be done virtually. This ceremony will take place on Friday, June 11, 2021, during the school day at Knox Trail Middle School. We'll post the ceremony to our social media platforms and the school website on the day of the ceremony.
Lastly, we'll honor our National Junior Honor Society inductees on Thursday, May 19, 2021, at 6:00 p.m. in the Knox Trail gymnasium. This is an invitation-only affair for our inductees and their guests.
Contact the Knox Trail Main Office if you have any questions.
Ralph