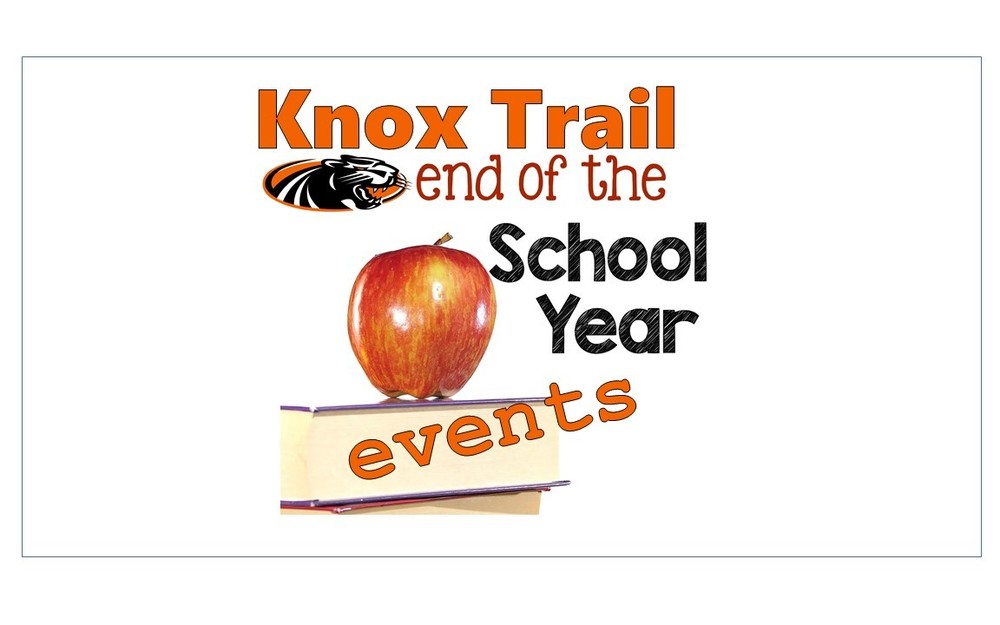 KTMS End of Year Events
KL
Wednesday, June 09, 2021
Dear Knox Trail Families,
We've got one week left in the school year! Here's a brief update of what's happening for the remainder of the year.
Our "Virtual Awards Ceremony" will take place this Friday, June 11, shortly after lunch. We'll call the award recipients down to the Main Office, present their award, and read the citation over the PA system. Following this, we'll post the award presentations to the school website and our social media accounts.
Graduation rehearsal for 8th-grade students is Tuesday, June 15, at 9:00 a.m. in the Knox Trail Middle School gym. Students will be called out of class and report to the gym for practice. Rehearsal will be from 9:00 – 11:00. If your student is a Remote learner, please pick them up at 11:00.
This year out of an abundance of caution, we will not be grilling outside; instead, we will have all of our teachers bring their classes outdoors for lunch on Wednesday, June 16, and they will be able to enjoy ice cream with lunch compliments of the cafeteria.
Chromebook turn-in for In-Person learners will take place Wednesday, June 16. Please ensure that your student brings their Chromebook, charger, and case on Wednesday. Also, if your student has any other school materials such as textbooks, please have them return them at the same time. The Chromebook and book turn-in for Remote learners will be on Thursday, June 24, at KTMS from 9:00 a.m. – 1:00 p.m.
Finally, 8th-grade graduation is Wednesday, June 16, at 5:00 p.m. at the DPHS football field. In a change to my previous guidance, we will move the ceremony indoors to the David Prouty gym in the event of inclement weather.
Thanks for hanging in there with us this year; we're almost at the end of our long journey!
Respectfully,
Ralph