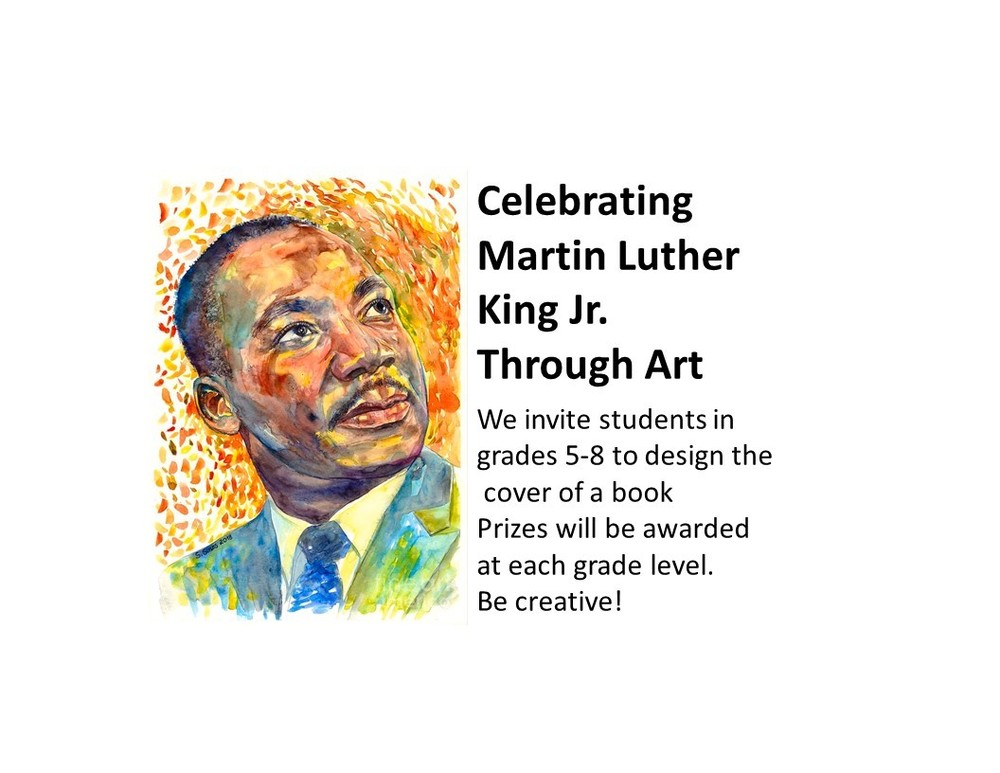 MLK Art Contest
KL
Thursday, January 21, 2021
The United Way of Central Massachusetts is hosting an art contest to celebrate the legacy of Dr. Martin Luther King Jr.
We are inviting youth in grades 5-8 to design the cover of a book using one of 4 themes that characterizes Dr. King's life and work:
Love
Peace
Unity
Kindness
Prizes will be awarded at each grade level, and we encourage students to be creative!
To get us the completed art work, have the student (or a guardian or other adult) simply take a picture of the art and email it back to me at patricia.leary@unitedwaycm.org. We are asking students to include their name, school, and grade on their art work.
Use the link below to view a flyer and for a blank template of a book cover.
Art work is due by Friday January 29, 2021.