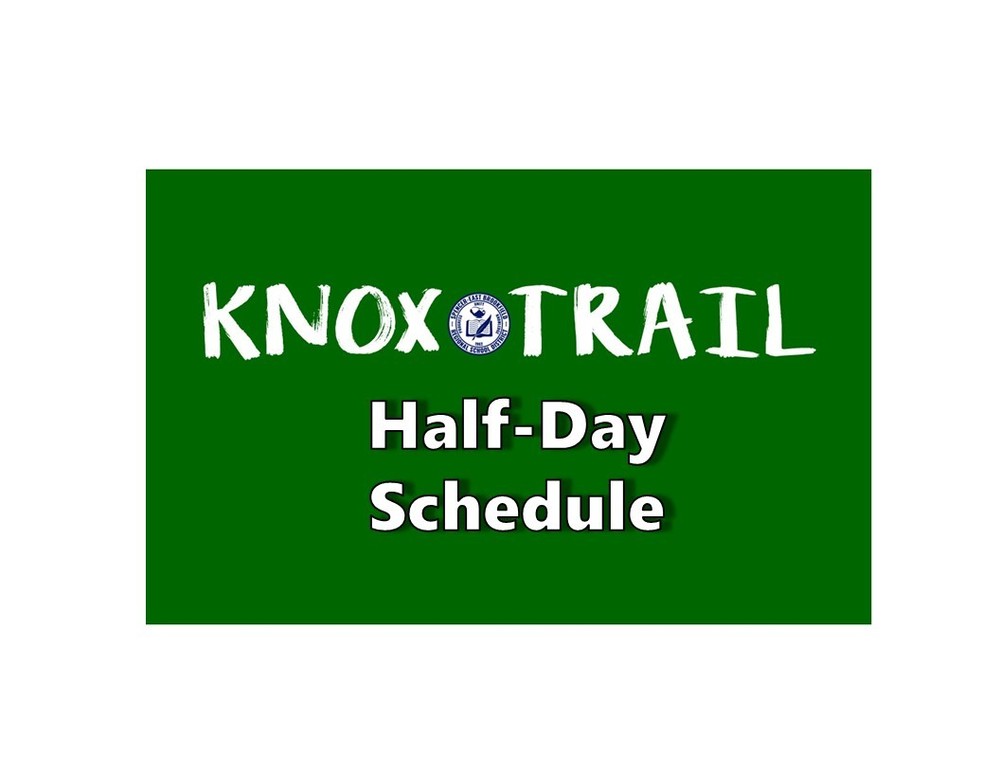 Knox Trail Half Day Schedule
KL
Monday, February 08, 2021
Hi Knox Trail Families;
To provide consistency in our scheduling, I've decided to alter our "Half Day" schedule to mirror the regular Friday schedule that your child currently uses. These changes became necessary when the Board of Education changed our Time on Learning requirements in January.
Students will begin the day with an "Independent Learning/Intervention Block" from 7:40 – 8:25 in the morning. Then, regular instructional blocks will begin at 8:30 to 11:00 in half-hour increments, as we have typically done over the year. The only other change is that we will eliminate the 11:30 – 2:15 "Asynchronous Learning" period since it's a half-day schedule.
Use the following link to access the "Half Day" schedule.
As always, let me know if you have any questions.
Best Regards,
Ralph