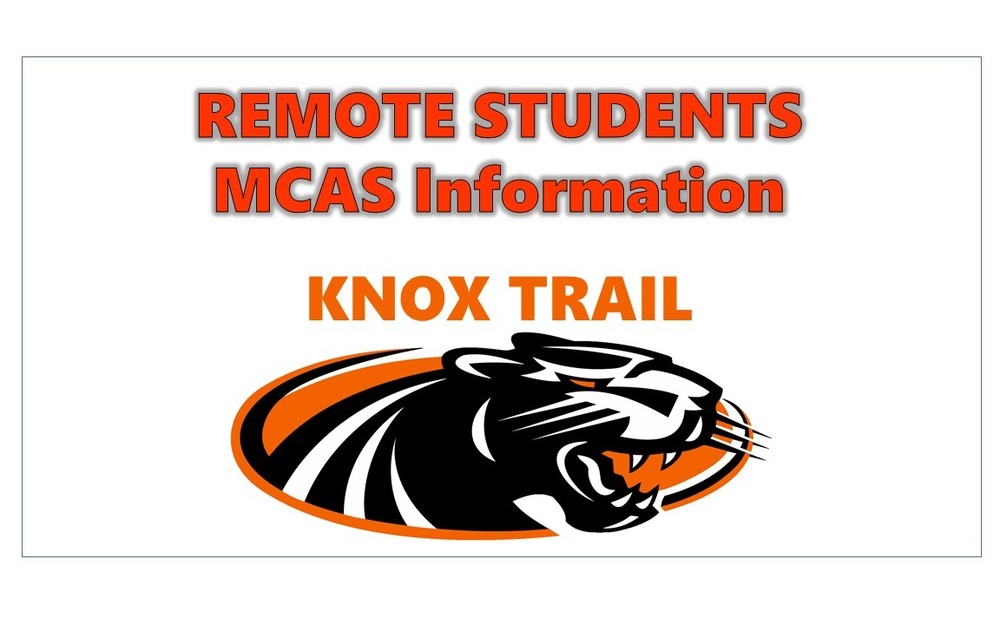 MCAS Remote Students
KL
Thursday, May 13, 2021
FOR REMOTE STUDENTS ONLY!
Dear Parent(s) or Guardian(s) of Remote Students;
As I mentioned in a previous correspondence regarding MCAS, we strongly encourage families of Remote learners to have your student test in school on the dates listed below. If your child requires transportation to school, please call Mel Miller from AA Transportation at (508) 867- 4500 to arrange bus pick up and drop off. However, should your child take the bus to school, understand that the bus won't return them home until approximately 1:20 to 1:30 p.m. The average student typically finishes testing at around 11:30 a.m. That means there will be a significant amount of time in school after testing is complete.
| | | |
| --- | --- | --- |
| Test | Date | Time |
| English (5-8) | Wednesday, May 19 | 8:30 a.m. |
| Math (5-8) | Wednesday, May 26 | 8:30 a.m. |
| Science (5&8) | Wednesday, June 2 | 8:30 a.m. |
If your child is unable to come to school to take the test, we are making a concerted effort to allow them to take the test at home. Our IT experts are still formulating a plan to be able to make this happen. Consequently, Remote learners who can't come into school to test will take the MCAS at a later date to be determined.
Please click the link below and fill out the brief survey, so we'll know what your plans are:
https://docs.google.com/forms/d/e/1FAIpQLSeO0_m9K_UDhWccZquRWz_tdWCu0hCzSyg_uVfhmlAQiqoYEQ/viewform?usp=sf_link
Thank you so much for your attention and participation.
Ralph