DAVID PROUTY HIGH SCHOOL BUILDING PROJECT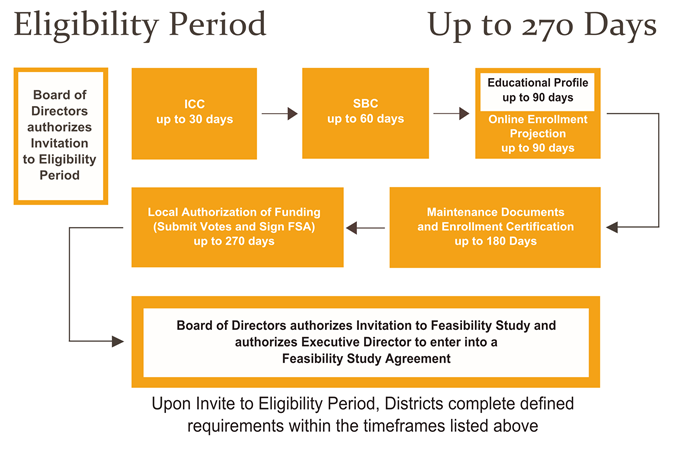 Eligibility Period - Module One! To further maximize resources, the Massachusetts School Building Authority (MSBA) has formalized and streamlined the beginning of its grant process with the establishment of an Eligibility Period, which has and will continue to result in several benefits to the District and the MSBA. The Eligibility Period assists the MSBA with managing its financial resources by identifying early in the process whether a District is ready to manage and fund a capital project. It will help to determine a District's financial and community readiness to enter the capital pipeline. It will also assist Districts locally by providing a definitive schedule and identifying needs for planning and budgeting. To learn about the MSBA's expectations of the Eligibility Period, click here.
Forming the Project Team - Module Two! Once all of the Pre-Requisites have been completed to the satisfaction of the MSBA, the District procures the team of professionals utilizing MSBA specific procurement processes and standard Request for Services ("RFS") templates and Contracts to work with the District as the proposed project advances through the MSBA's grant process.
Feasibility Study - Module Three! Feasibility Study Guidelines
Upon successful conclusion of procurement of Owner's Project Management and Designer services in accordance with the procedures outlined under Module 2 - Forming the Project Team, the District and its team collaborate with the MSBA to document their educational program, generate an initial space summary, document existing conditions, establish design parameters, develop and evaluate alternatives, and recommend the most cost effective and educationally appropriate preferred solution to the MSBA Board of Directors for their consideration. During this phase, the Owner's Project Manager will submit on behalf of the District and its Designer a Preliminary Design Program and a Preferred Schematic Report. Approval by the MSBA Board of Directors is required for all projects to proceed into schematic design. Please refer to Module 4 - Schematic Design for additional information.
The following documents are available to assist the District:
Approval by the MSBA Board of Directors is required for all projects in order to advance the preferred schematic into schematic design.