Good Afternoon,
I hope this Superintendent Update for March 2023 finds you and yours well.
Enrollment: Our enrollment as a regional school district has steadied. As of this morning, we have 1449 students enrolled within our district. David Prouty High School has 358 students enrolled; Knox Trail Middle School has 374 students; Wire Village School has 434 students; and East Brookfield Elementary School has 254 students including 118 students enrolled for the "Cubs Corner" Preschool!
Personnel: We continue to post for paraprofessionals as well as tutors to join our district. If you are interested in becoming a part of our family, please apply at: https://www.schoolspring.com
Covid-19 Update: As may have already heard, in May of 2023, the Federal Government plans to conclude the "Emergency Status" that is in effect related to the Covid-19 Pandemic. As a result, FREE test kits, vaccines and services will more than likely end at that time as the Federal Government rolls back its efforts. With that said, parents, families and guardians are reminded of the following…
Family Responsibilities for Health and Safety Reminder
As mentioned above, parents / families play a critical role in supporting the culture of health and safety in our schools. As an important reminder, please keep your child home if they have been identified as a close contact with someone diagnosed with Covid-19. If you or someone in your household has tested positive for Covid-19, please notify your child's school nurse or principal, who can help guide you with this process.
Parents should perform daily Covid-19 symptom checks before leaving home. Students should stay home if they are having any one symptom of Covid-19, as indicated below. The following symptoms were taken from the Department of Elementary and Secondary Education (DESE) website.
Fever (100.0 Degrees Fahrenheit or above)
Cough (not due to other known cause)
Lower respiratory symptoms (difficulty breathing, shortness of breath)
Nausea/vomiting/diarrhea
New loss of taste or smell
Sore throat
Headache when in combination with other symptoms
Fatigue/weakness, when in combination with other symptoms
Muscle aches or body aches
Nasal congestion or runny nose (not due to other known causes, such as allergies) when combined with other symptoms/ If your child has chronic allergies, please request a note from your child's physician indicating such.
*Please notify your child's school principal or school nurse if you have any difficulties.
Swatting: It has been brought to our attention that several area districts have recently received "swatting" calls.
"Swatting" is a hoax in which a caller seeks to bring about a significant police response by making a non-credible threat of violence.
If a school were to receive a call, we would immediately initiate our safety procedures (E.g., Shelter-In-Place, Lockdown) that have been established with the support of our local police departments to ensure the well-being of our students and staff. As we have done in the past, caregivers would be notified if their student's school was initiating a safety procedure via the Spencer-East Brookfield Regional School District's automated "alert" messaging system through Apptegy.
The safety, health and wellness of our students and staff is our highest priority. Please contact your son or daughter's school principal if you have further questions.
Spring 2023 Initial MCAS and ACCESS for ELLs Testing Schedule!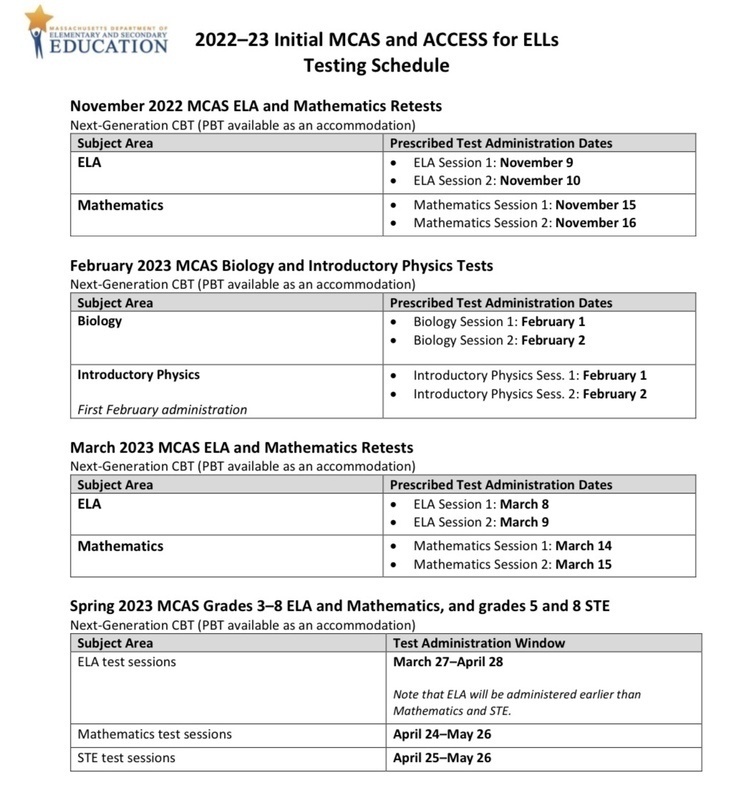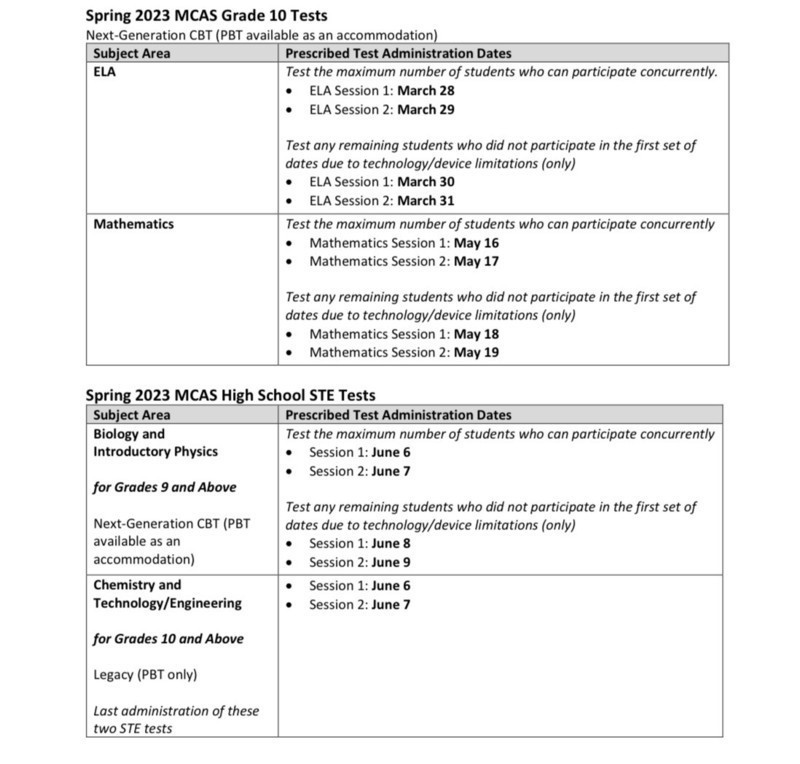 Public Schools Week 2023!
Each year, district leaders, specialists, teacher educators, parents and school board members come together with the Learning First Alliance (LFA) to celebrate Public Schools Week, a time to show the strength—and potential—of our nation's public schools and our students' futures. This year, Public Schools Week will be held Feb. 27-March 3.
In 2023, Public Schools Week is part of a larger campaign—#HerefortheKids. The #HerefortheKids campaign brings together families, educators and community members to shine a light on local public schools and tell the stories of the amazingly positive things happening in classrooms and school buildings nationwide.
Please join us in celebrating public schools and the dedicated educators and professionals who support students in so many ways.
There are so many ways you can make an impact:
Share your school success story on social media
Thank your child's teacher or principal
Serve on a school or district committee
Volunteer to tutor
Volunteer at your local library
Encourage local businesses to develop internship & apprenticeship programs for students
Get started at www.publicschoolproud.org #PublicSchoolProud #PSW23

Civic Learning Week Starts Today: Monbday, March 6th - Don't Miss Out!
Register Today and Join the Celebration of Civic Learning!
Whether you're a student, educator, parent, administrator, policymaker, or a member of the general public, we have events for you during Massachusetts Civic Learning Week, March 6 –10! All events are free and virtual and organized by the Massachusetts Civic Learning Coalition (MCLC) in conjunction with National Civic Learning Week.
Throughout the week of March 6 –10, take part in youth-led panel discussions, Q&A sessions with civic leaders, book readings, democratic simulations, curriculum and pedagogy workshops, and more. And, since many of the daytime sessions are designed for youth participation, this is a unique opportunity to engage your students in civics learning!
Be sure to also join these special events:
OPENING EVENT, From Students to Public Officials: What was your path to civic engagement? (Monday, March 6, 1:30pm). Register here.
Join us to kick off Civic Learning Week on Monday, March 6th at 1:30pm! High school students from across the state will facilitate a conversation with Bessie Dewar, Massachusetts State Solicitor and Rontear Pendleton, Massachusetts Deputy Attorney General. Learn how these state officials first became civically engaged and how that has impacted their career paths!
LEGISLATIVE BRIEFING, Progress & Opportunity: Taking Stock of the 2018 Civics Law (Wednesday, March 8, 1:30 - 2:30pm), Massachusetts State House Room 428. Register here.
Guided by a ground breaking state law and updated Massachusetts social studies standards, civic education has made a comeback in the Commonwealth with new updated curriculum and professional development to help guide our schools and teachers. Educators are doing extraordinary work working with students Grades K-12 to prepare them to engage in our democracy. "Progress & Opportunity: Taking Stock of the 2018 Civics Law," a briefing featuring Senator Becca Rausch, Representative Andy Vargas, and Massachusetts students and teachers will highlight their work connecting and engaging with their communities. The event will highlight the achievements over the past five years and identify the challenges the Commonwealth faces to bring quality civic education to all K-12 students. Key to the progress is the continued funding of the Civic Project Trust Fund which provides funding for state and local educators for curriculum development and professional development for teachers.
Please note this event is in-person at the Massachusetts State House in Room 428.
--------------------------------------------------------------------------
Civic Learning Week is National - Check It Out!
Check out the Civic Learning Week (CLW) website. National events will include a forum with many prominent speakers including Danielle Allen and Sam Wineburg, discussion of civics seals and other strategies, as well as demonstrations of game-based learning for democracy, and a special opportunity to engage with Supreme Court Justice Sotomayor.
Events here in Massachusetts and other states also may be accessed via the Civic Learning Week (CLW) website. Be sure to check out the Resources page as well.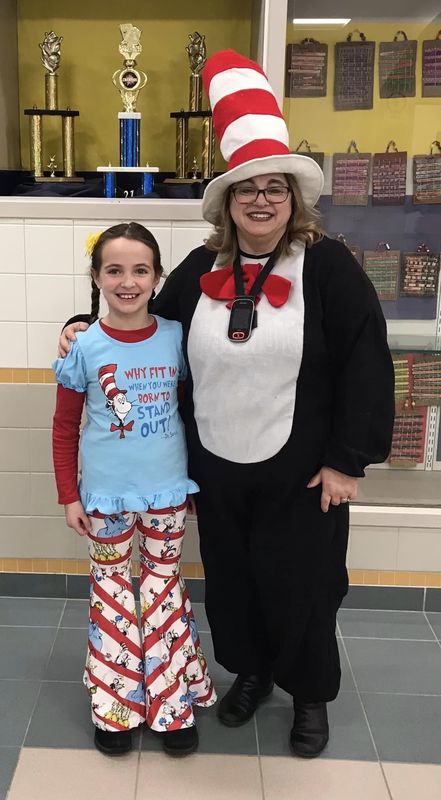 Read Across America 2023!
Each year, National Read Across America Day is celebrated on March 2nd, the birthday of Dr. Seuss. The annual event is part of Read Across America, an initiative on reading created by the National Education Association. Read Across America Week is celebrated from March 2 to 6 — it begins on the birthday of the beloved author, Dr. Seuss. The entire month of March, in fact, is dedicated to reading. The National Education Association (N.E.A.) aims to encourage reading and educate people about its benefits, especially among children and young adults. Events are organized across the nation by schools and organizations to promote the same. To learn more about this important event, go to: https://www.nea.org/professional-excellence/student-engagement/read-across-america #ReadAcrossAmerica #DrSeussBDay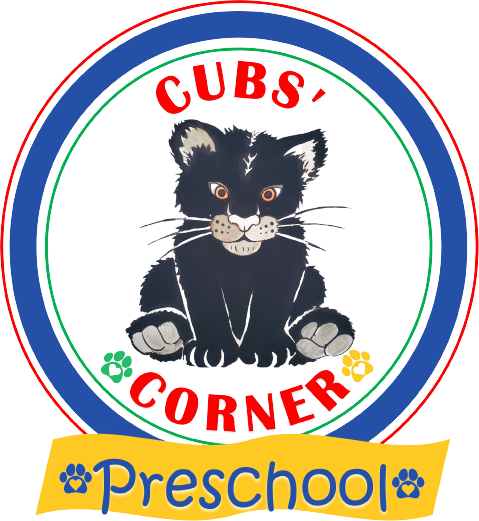 The Spencer-East Brookfield Regional School District is now accepting "Cubs Corner" Preschool Applications for the 2023-2024 school year.
About
The Spencer-East Brookfield Regional School District's Cubs' Corner Preschool is located at East Brookfield Elementary School, 410 East Main Street, East Brookfield, MA 01515. Our preschool is an integrated preschool with tuition paying students, as well as special needs students. Your child must be at least three years old to attend the preschool program.
Cost & Schedule
Sessions will be filled up on a first come first served basis. The cost is $15/day for half days (mornings or afternoons) and $32/day for full days (*subject to change). Our sessions are as follows:
Monday/Wednesday/Friday: AM, PM or Full Day
Tuesday/Thursday: AM, PM or Full Day
Monday-Friday: AM, PM or Full Day
New Registration
Please click the link to the left to begin the Preschool registration process for your child. Once your form has been submitted and reviewed, you will receive an email from SEBRSD with instructions on setting up a PowerSchool account. You will need to create your account to be able to enroll your child.
The following documents/items are also required to register your child into the district:
Copy of the Birth Certificate
Medicals (including most recent physical and Immunizations)
Two forms of Proof of Residency
Deposit equal to one week's tuition (example: M/W/F am would need a $45 deposit)

Make checks/money orders out to SEBRSD Preschool
Pay online via UniPay
Once you have created a PowerSchool account, you will receive a verification email that requires you to click the link to verify/activate your account. Once verified, you can login to your account and click on FORMS from the Navigation menu to the left. Across the top of the screen, you will select ENROLLMENT to find the forms that you will need to complete, starting with the DEMOGRAPHICS form first. Starting with this form will allow you to effortlessly transition from one form to the next until all required forms have been completed. If you miss any forms, we will email you and ask that you kindly go back and fill them out to complete the registration process.
In-Office Enrollment
If you do not have access to the internet to complete the forms, we have a kiosk set up inside the Student Services office at David Prouty High School for families to use. An appointment is required to ensure that the kiosk will be available and a staff member is present to assist. The office is open for appointments Monday through Thursday, between the hours of 8:00 am and 3:00 pm.
Please call 508-885-8515 (opt. 7) or email pervierm@sebrsd.org with any questions, to schedule an appointment or to provide supporting documentation.
Returning Students
If you're child will be returning to Preschool you will need to fill out the Cubs' Corner Returning Student Response Form in the PowerSchool Parent Portal, submit a deposit payment, and provide updated medicals.
Preschool Registration Forms
NOTICE: Effective March 28, 2022, all student registrations will be done online.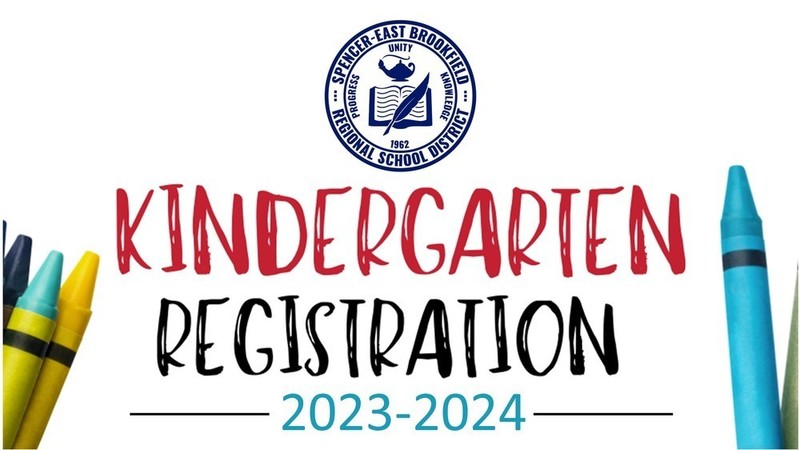 2023-2024 Kindergarten Registration - Enrollment Now Open! The Spencer-East Brookfield Regional School District is now accepting Kindergarten applications for the 2023-2024 school year for children who will reach the age of five (5) years old by August 31, 2023. Letters will be mailed out this week to all families that listed their eligible child(ren) on the 2022 town census and emails will be sent to all resident families that have a child currently enrolled in our Cubs' Corner Preschool program that will be of age by the cut-off date.
Kindergarten is offered at both Wire Village School in Spencer and East Brookfield Elementary School in East Brookfield. Students are enrolled at the school in their town of residence, in accordance with District policy. School hours are 8:25 a.m. to 2:45 p.m., Monday through Friday. There is no registration deadline.
All student registrations are done online. If you would like to register your child to attend, please complete the Pre-Registration Form to begin the registration process. When completing the form, select the 2023-2024 school year. Once your form has been submitted and approved, you will receive an email with further instructions on creating your online parent portal account where you will complete all of the required enrollment forms and upload required documentation. Families must provide a birth certificate (original or copy, with a seal), most recent physical/immunization records (dated within one year of school start date), and two forms of proof of residency from the accepted documents lists on the address form. If you have difficulties uploading your supporting documentation, please email them directly to the District Registrar (contact info below), along with your child's name so that they can be uploaded into the portal.
Medical forms must be completed by a physician and must detail that your child has been given the following immunizations (including the dates the immunizations were given):
5 doses Diphtheria, Pertussis, and Tetanus (DTaP)
4 doses Polio
3 doses Hepatitis B
2 doses Measles, Mumps, Rubella (MMR)
2 doses of Varicella Vaccine or Chicken Pox disease
Proof of Lead Screening
Vision and Hearing Screenings
If you do not have access to the internet to complete the forms, we have a kiosk set up inside the Student Services office at David Prouty High School for families to use. An appointment is required to ensure that the kiosk will be available and a staff member is present to assist. The office is open for appointments Monday through Thursday, between the hours of 8:00 am and 3:00 pm.
Please call the District Registrar at 508-885-8515 (opt. 7) or email pervierm@sebrsd.org with any questions, to schedule an appointment or to provide supporting documentation.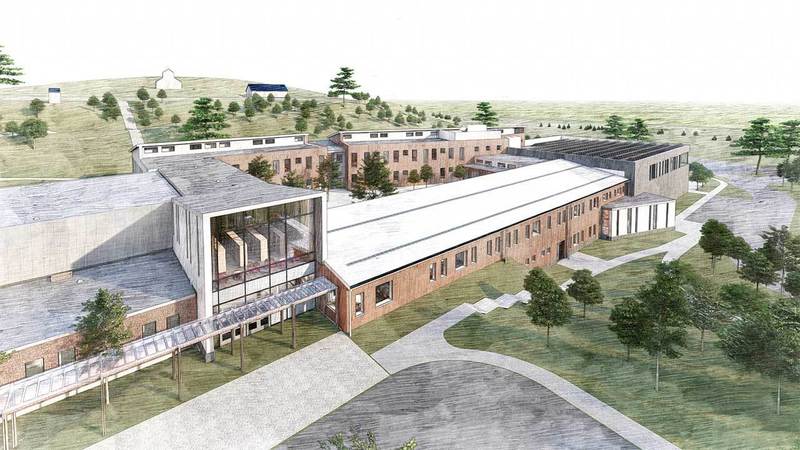 MSBA Update: Our next meeting of the David Prouty High School Building Committee is tentatively planned to take place on Thursday, March 2nd and Thursday, April 13th, 2023. Both meetings take place beginning at 6:00pm at the Wire Village School. All are welcome to these important in-person meetings. The agenda is posted on our website.
Winter Athletics Update: This 2022-2023 winter season our Panthers have had a great deal of success on and off the court, track and mat. At the time of this publication, our Girls Indoor Track Team won the SWCL "B" Division Championship; our Cheerleaders are earned a top three finish in SWCL and are competing in Regionals; and our Boys Basketball team remains undefeated; and have earned a spot in the "Sweet Sixteen" of the MIAA Division 5 Tournament. The next opponent they face at home in "McDonough Gymnasium" is Academy of the Pacific. To obtain tickets for this tournament game, go to: https://gofan.co/app/events/93.... If you have not yet had a chance or opportunity to see the David Prouty High School Boys Basketball team compete this season, make time to come out and cheer on our Panthers!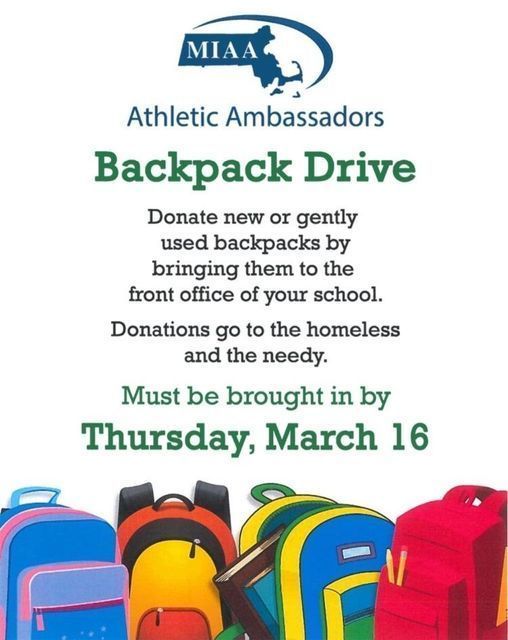 MIAA Athletic Ambassadors Backpack Drive 2023: Donate new or gently used backpacks by bringing them to the front office of your school by Thursday, March 16th, 2023...Donations go to the homeless and those in need.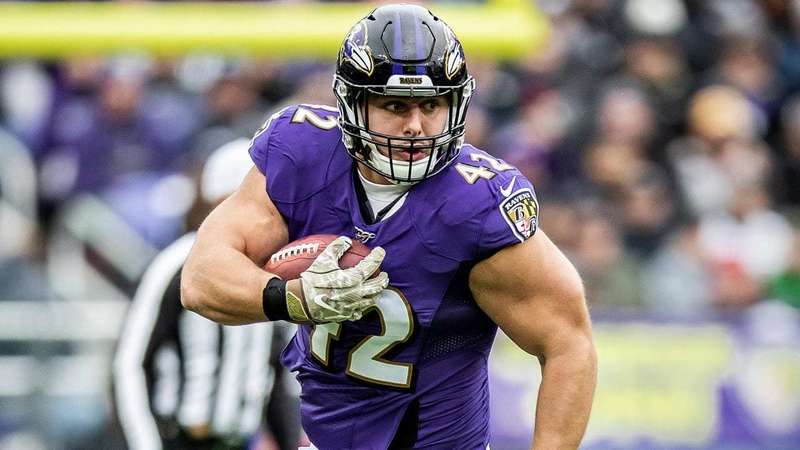 A Night to Honor Patrick Ricard: David Prouty High School Graudate of the Class of 2012!
On Friday, March 31st, 2023, (6:00PM - 8:00PM_ at the Spencer Country Inn, David Prouty High School & the Athletic Department would like to honor Patrick Ricard for his outstanding accomplishments in the sport of football by retiring his High School Football Jersey # 42. Kevin Shea of the local tv show "Friday Night Frenzy" & former DP Coach Andrew Tuccio will be guest speakers at the event. There will be an Italian Buffet with roast beef served to all who attend. Tickets are $30.00 per person and can be purchased at: https://www.eventbrite.com/e/a...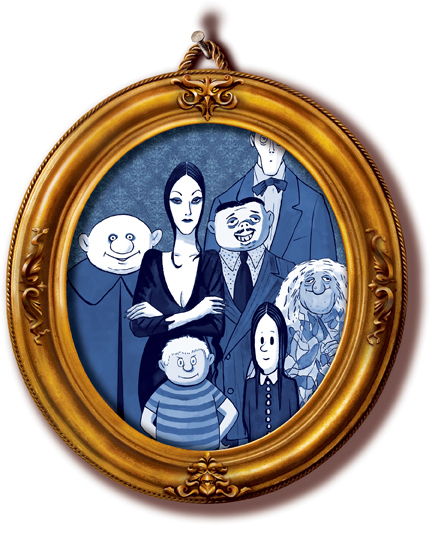 The Addams Family: The Musical! The David Prouty High School Drama Club presents "The Addams Family, The Musical" on March 31st (7pm) and April 1st (1pm/7pm). Tickets are $10 for adults, $5 for students.

THE ADDAMS FAMILY, a comical feast that embraces the wackiness in every family, features an original story and it's every father's nightmare: Wednesday Addams, the ultimate princess of darkness, has grown up and fallen in love with a sweet, smart young man from a respectable family– a man her parents have never met. And if that wasn't upsetting enough, Wednesday confides in her father and begs him not to tell her mother. Now, Gomez Addams must do something he's never done before– keep a secret from his beloved wife, Morticia. Everything will change for the whole family on the fateful night they host a dinner for Wednesday's "normal" boyfriend and his parents.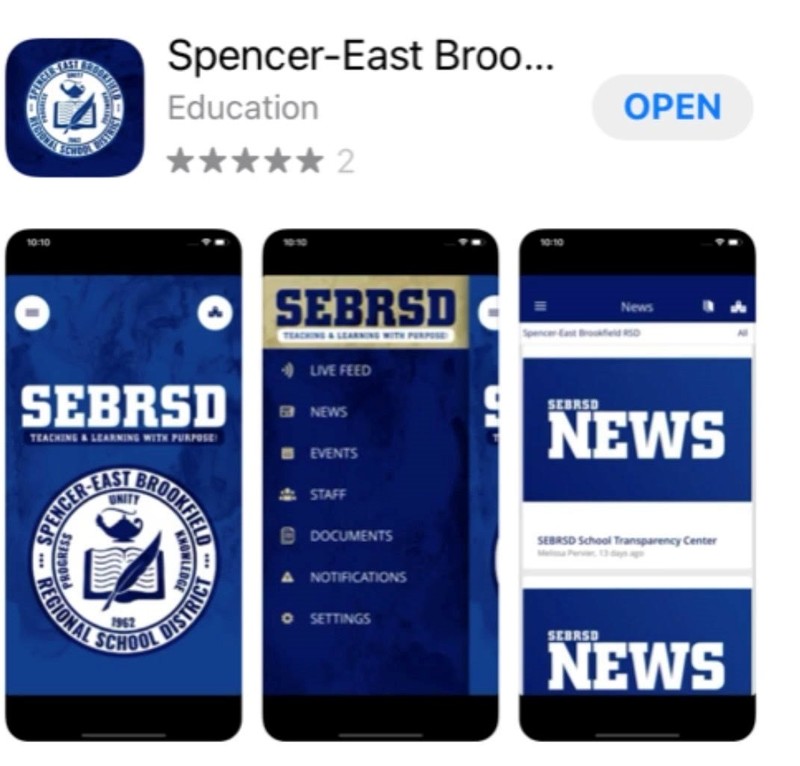 Inclement Weather Notifications: As noted in our 2022-2023 school calendar, we will have traditional snow days this year. Safety considerations, uniform access to electricity/internet during the school day, make snow days an important part of successfully navigating the school year. Calling snow days in New England is a difficult task. As the Superintendent of Schools, I have a unique opportunity to evaluate conditions in real time, as well as consult with the National Weather Service, Department of Public Works, local Emergency Management officials, and neighboring towns. My decision regarding delaying, closing, or releasing schools early always has been and always will be based upon "safety first" for everyone within our learning community. If you have not already done so please put a plan in place for the safe care and/or receipt of your child in the event that a weather-related delay, closing, or release is necessary.
Notification Process: We will alert our learning community of a weather-related delay, closing or early release day via our SEBRSD Apptegy App. As well, as a backup communication service, notifications will be made through our OneCall Notification System. I will do my best to let you know the night prior, but not later than 5:30 a.m. on the day in question. Further, notifications will be placed on our website, Facebook page, and Twitter Account for the district well as Channel 4 (WBZ), Channel 5 (WCVB), Channel 7 (WHDH), and Channel 25 (FOX).
Finally, for more information about the Spencer-East Brookfield Regional School District and to stay up-to-date on the latest happenings across the district, please visit the website at www.sebrsd.org, follow us on Twitter and Facebook, and download the SEBRSD mobile app. As always, thank you for your continued partnership and support of the Spencer-East Brookfield Regional School District. #Innovate #Inspire #Achieve
Sincerely Yours,
Paul S. Haughey, Ed.D.
Superintendent of Schools
Spencer-East Brookfield Regional School District