SPENCER, MA – On Saturday, October 1st, 2022, the Worcester Red Sox will be coming to the Spencer-East Brookfield Regional School District to "embrace and promote education" with lots of exciting opportunities for everyone. The event begins at 1:00pm and will run until 4:00pm and will take place on Saturday, October 1st, 2022 at David Prouty High School.
"Special guest stars, players, mascots, prizes and tours will be taking place throughout the afternoon! Parents and families of students in the Spencer-East Brookfield Regional School District will be able to take part in photo ops and meet the Worcester Red Sox players including Infielder Ryan Fitzgerald, pitcher Durbin Feltman along with mascots - Smiley Ball, Woofster The Wonderdog, and Roberto the Rocket," said Superintendent of Schools Paul Haughey. "There will be something for everyone young and old, ages 3 to 83… The goal of the day is to embrace and promote education in the communities we serve (here in Spencer and East Brookfield, MA)", Haughey added.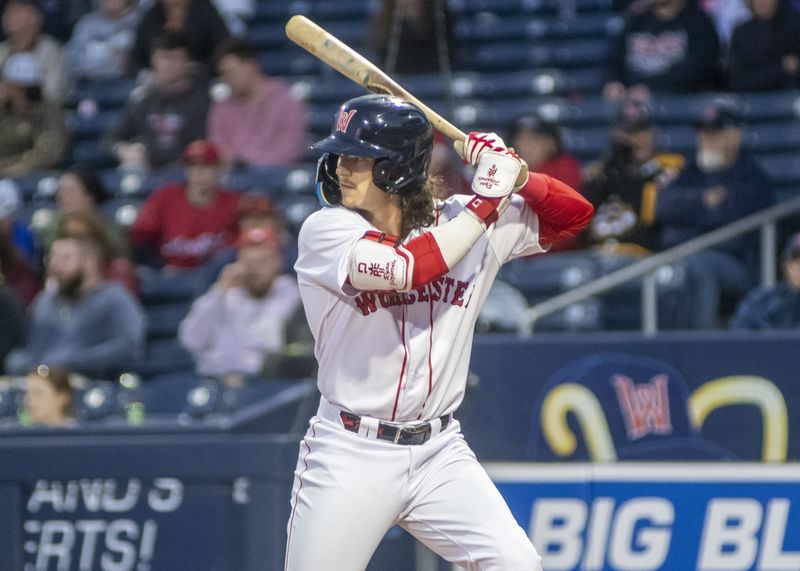 (Photo: Worcester Red Sox Infielder Ryan Fitzgerald)
Worcester Red Sox President Charles Steinberg will also be on hand and bring with him plenty of prizes, and even a chance to check out the World Series Rings from the four Boston Red sox Championship teams (2004, 2007, 2013, and 2018). "The WooSox look forward to visiting the beautiful town of Spencer to promote education, bringing people together, and further immerse in this wonderful community" said WooSox President Dr. Charles A. Steinberg. "We congratulate Ryan Fitzgerald and Durbin Feltman for their heart and spirit, and we hope that they, along with our popular mascots and four Boston Red Sox World Series Rings, will provide some added joyful moments and memories."
"Both communities have been terrific partners and supporters of our district and of education; and this afternoon event on October first is an opportunity for us to continue the good work we do together with our community partners - the Worcester Red Sox. Having the WooSox come to SEBRSD just speaks to how important education is for not only Spencer and East Brookfield but also Southern Worcester county. We look forward to hosting the WooSox at this community event on Saturday, October 1st, 2022," added Superintendent Haughey.