Good Afternoon Everyone,
I hope this September Superintendent Update finds you and yours well and enjoying the fall! I wanted to follow up on an earlier communication and provide additional information so you may remain informed and prepared throughout the school year as parents, families, students and staff.
Enrollment: Our enrollment for August 2022 as a regional school district has gone up from last year from 1,408 to 1,427 at this time. David Prouty High School is 375; Knox Trail Middle School is 370; Wire Village School is 415; and East Brookfield Elementary is 240 - of which 112 students enrolled for fall in our Cubs Corner Preschool.
Personnel: We continue to look for a Middle School Spanish Teacher and High School Mathematics Teacher. Should you or someone you know be interested in joining our district, please go to SchoolSpring.com to apply.
Covid-19 Update: Recenlty, I was asked to provide an update on covid-19 so that the public may remain up-to-date on how to handle situations. The Department of Elementary and Secondary Education as well as the Department of Public Health in Massachusetts put out the following information last month and it stated the following, "With COVID-19 vaccines now readily available, treatments accessible to those at higher risk for severe disease, and widespread availability of self-tests, DESE and DPH have continued to evolve our support for schools in collaboration with the medical community and in line with the most recent CDC guidance... This upcoming school year, districts and schools should focus their COVID mitigation strategies towards vulnerable and symptomatic individuals.
The Commonwealth is not recommending universal mask requirements, surveillance testing of asymptomatic individuals, contact tracing, or test-to-stay testing in schools. Districts and schools are reminded that there is no longer any statewide masking mandate in schools - other than school health offices - and there is no testing requirement for schools. We concluded our statewide testing program in the spring and have provided schools and districts with information about how they can purchase face masks and testing kits, if they choose to do so to address local needs…
Vaccine Clinics: Vaccines continue to be the best way to protect individuals against the effects of COVID-19. DESE and DPH strongly recommend that all faculty, staff, and students, including the Commonwealth's youngest children ages 6 months – 5 years, receive the COVID-19 vaccine primary series and all boosters, as they become eligible for them. For schools that are interested in setting up vaccine clinics on campus with a DPH-approved mobile vaccination provider, including clinic staff and vaccination administrators, free of charge, please fill out a request via the online form. Please see this link for more information.
Throughout this August and September, DPH is offering free family-friendly vaccine clinics to prepare teachers, staff, students, and family members for going back to school. No ID, health insurance, or appointment is needed at these clinics, and fliers to promote them to families are available in multiple languages and can be found here. Information about these vaccination clinics and others across the state is available online at VaxFinder.
In addition to recommending the COVID-19 vaccine, it continues to be essential that the educational and public health communities, as well as cities and towns, work together to ensure as many children and adults as possible receive flu vaccines. This will reduce the number of students and staff who need to stay home due to illness.
Isolation and Exposure Precautions: Effective August 15, 2022, all students and staff in childcare, school in grades K-12, or participating in out-of-school time (OST) and recreational camp settings should follow the updated isolation and exposure guidance issued by DPH, in alignment with recently issued guidance from CDC. No asymptomatic person should be excluded from school as a result of exposure, regardless of vaccination status or exposure setting.
As a reminder, contact tracing is no longer recommended statewide in K-12 schools.
Masking: There is no statewide requirement for masking in schools, apart from in school health offices, and the Commonwealth is not recommending universal mask requirements. As always, any individual who wishes to continue to mask, including those who face higher risk from COVID-19, should be supported in that choice.
COVID-19 Testing: With the conclusion of the statewide K-12 COVID-19 testing program, staffing, supplies, software, and all other services previously provided via CIC Health are no longer available through the state.
School Health Offices: School nurses have an important role in monitoring and supporting the health and safety of students and school staff and supporting safe in-person learning. The DPH guidance for school health offices, condensed in spring 2022, addresses areas of particular importance to school nurses, including PPE, key health office protocols, procedures for working with specific populations, and working with and communicating with local health officails including local boards of health.
AlphaBEST Education Update: AlphaBEST Education's programs follow the same COVID-19 protocols in place within our regional school district. AlphaBEST Education programs are designed to give you peace of mind when your child is not in school. Experienced, caring, and licensed staff ensures your child is safe, engaged, and happy! Every student participates in enrichment activities every day, at no additional charge! Coding, Robotics, Art, Drama, Spanish, Mandarin, Sign Language, Fitness & Sports, and Engineering/Maker Activities keep your child engaged and having fun every day at AlphaBEST! Snacks, homework help, recreation, and student-choice clubs are also provided to every student.
Kim Jennings is our Regional Director for the AlphaBest Education program within our district and is fast approaching her one-year anniversary with us as regional school district. Should you wish to learn more about our AlphaBEST programs, go to: https://www.alphabest.org/spencereastbrookfieldma/ or you can reach Kim at (781) 664-8840 or kjennings@alphabest.org
Safety Drills Continue. As we opened the new school year, each school held a number of drills for safety. I want to reassure the public that we take safety and security seriously and will be continuing to practice these drills throughout the school year. Safety drills will include but not be limited to: fire drills, bus evacuations, lockdowns, and the like. We work hand and glove with our community partners to ensure safety, health and wellness within our regional school district; and to be effective at keeping everyone safe, it takes all of us working together. So please continue to partner and support us as we practice various safety drills throughout the year.
Get Involved! David Prouty High School and Knox Trail Middle School offer a variety of extra-curricular opportunities for our young people, and we want them to get involved and become an active part of our traditions in sports, music and the arts to name just a few... To learn more about the extra-curricular opportunities at Knox Trail Middle School and David Prouty High School, contact the main office of each school.
We also have a number of opportunities for you through our parent organizations that partner and support us more directly in the PAWS and PIE groups of Wire Village and East Brookfield Elementary Schools, respectively. David Prouty High School also offers Advisory Groups for their Career Technical Education (CTE) programs, which include: Early Childhood, Business/Marketing, Environmental Science and Technology, and Criminal Justice. As well, our Athletic Boosters and Special Education Parent Advisory Council (SEPAC) remain quite active and supportive of our work as a district, and are always looking for parents/families to join them in the many events they hold each year. Please take some time for yourself and come out and join one of our parent organizations/groups this year.
Strategy for District Improvement Update: As we move out of the Covid-19 pandemic and return to some sense of normalcy, it is important to be aware of the fact that our regional school district utilizes our strategy for district improvement as our foundation from which all of our improvement work is derived. This living document is only as good as the people involved and would not exist without the dedicated individuals who come together to make our schools the best they can be from our administrative assistants and custodians to our faculty and staff, administration and school committee. If you want to know more about Strategy for District Improvement, please click here.
Accountability Reporting Coming Out Soon! In late September/Early October, the Commonwealth of Massachusetts Department of Elementary and Secondary Education plans to release our MCAS scores out to the public. Please know that we use these scores as just one measure of student performance and that your child always has been and always will be more than a test score in our eyes. And while we take the accountability measures seriously and use them to formatively drive our work with our parents, families and community partners in chasing excellence and student achievement; we will always use the MCAS as a formative tool to aid us in our work together - with you - our key stakeholders.
2022 AP Scores for David Prouty High School! Recently, Mass Insight notified district officials and students of their performance on the Advanced Placement exams from last spring. Our student participation has risen over the past four year thanks to the support and partnership of our communities, parents and families along with our dedicated faculty and staff. As a result, please accept our heartfelt gratitude again for your partnership and commitment to education equity and excellence. As you know, our partnership and Advanced Placement program supports include a commitment to sharing multi-year aggregate results with you after we analyze the most recent AP exams. Below in table format is the analysis on the AP math, science, and English results for David Prouty High School: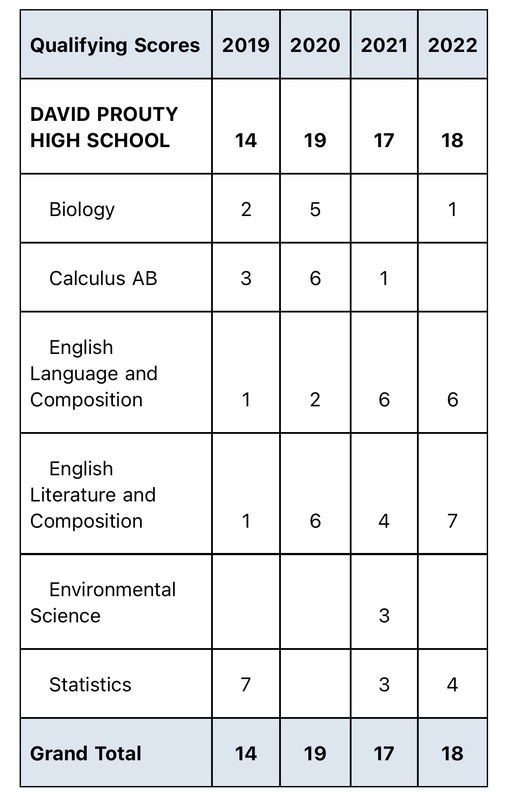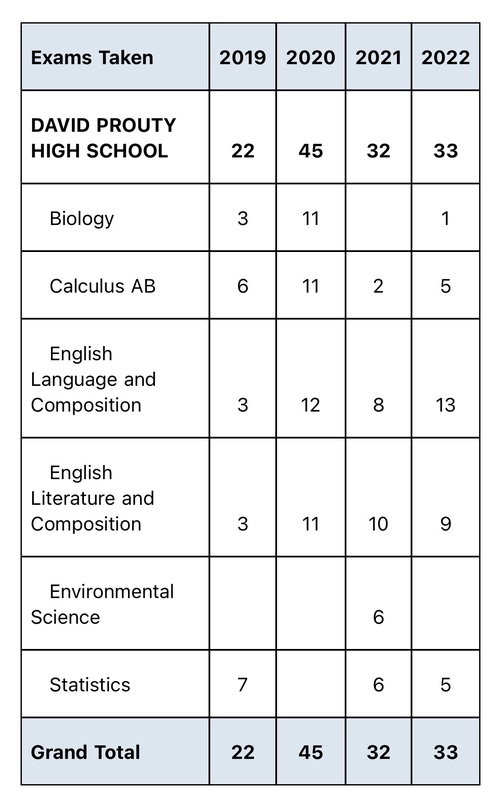 Please join me in congratulating our high school students on a job well done on the Advanced Placement exams!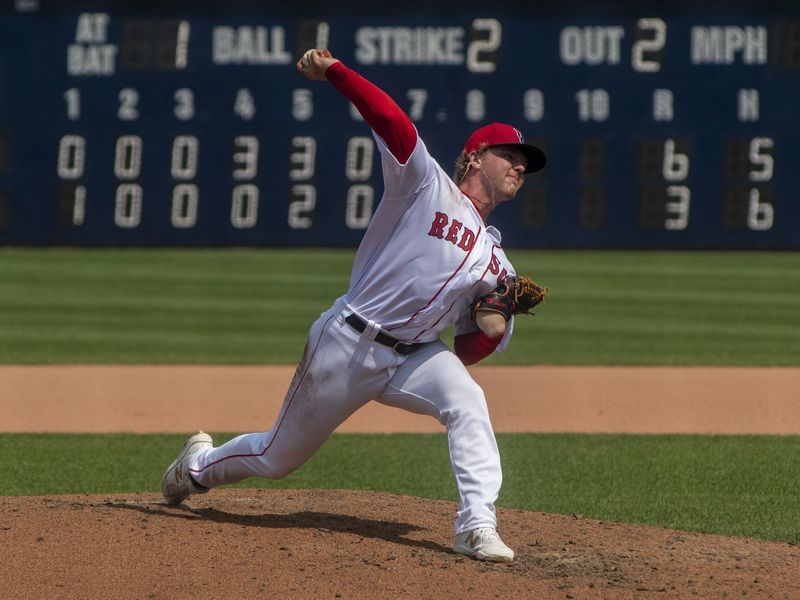 WooSox Day is coming to SEBRSD! Please come out and join us on Saturday, October 1st, 2022, as the Worcester Red Sox will be coming to the Spencer-East Brookfield Regional School District to "embrace and promote education" with lots of exciting opportunities for everyone. The event begins at 1:00pm and will run until 4:00pm and will take place on Saturday, October 1st, 2022 at David Prouty High School.
Special guest stars, players, mascots, prizes and tours will be taking place throughout the afternoon! Parents and families of students in the Spencer-East Brookfield Regional School District will be able to take part in photo ops and meet the Worcester Red Sox players including Infielder Ryan Fitzgerald, pitcher Durbin Feltman along with mascots - Smiley Ball, Woofster The Wonderdog, and Roberto the Rocket. There will be something for everyone young and old, ages 3 to 83… The goal of the day is to embrace and promote education in the communities we serve here in Spencer and East Brookfield, MA.
Worcester Red Sox President Charles Steinberg will also be on hand and bring with him plenty of prizes, and even a chance to check out the World Series Rings from the four Boston Red sox Championship teams (2004, 2007, 2013, and 2018). "The WooSox look forward to visiting the beautiful town of Spencer to promote education, bringing people together, and further immerse in this wonderful community" said WooSox President Dr. Charles A. Steinberg. "We congratulate Ryan Fitzgerald and Durbin Feltman for their heart and spirit, and we hope that they, along with our popular mascots and four Boston Red Sox World Series Rings, will provide some added joyful moments and memories."
Both communities have been terrific partners and supporters of our district and of education; and this afternoon event on October first is an opportunity for us to continue the good work we do together with our community partners - the Worcester Red Sox. Having the WooSox come to SEBRSD just speaks to how important education is for not only Spencer and East Brookfield but also Southern Worcester County. We look forward to hosting the WooSox at this community event on Saturday, October 1st, 2022!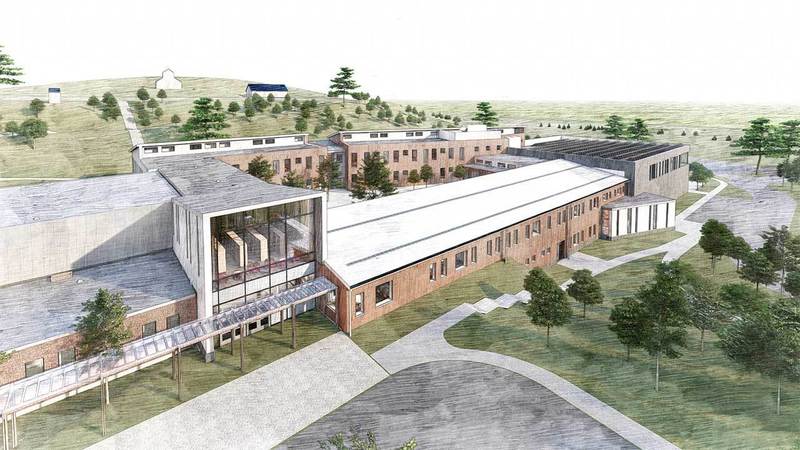 High School Building Project Update: We are thrilled to have received the support from Spencer and East Brookfield on the Building Project. Since June of 2019, we have been working with Colliers, Jones Whitsett, and the Massachusetts School Building Authority to get to this point in time. The votes this week in each of our communities were to approve the project cost ($111.6M).
Thank you to everyone who has shared their concerns with us along the way. Your input and feedback helped our school building committee to make the necessary adjustments to get to this point in time. As well, please know that we deeply appreciate the support and partnership received thus far on this project.
As for what is next in the funding process? On Tuesday, October 4th, we will hold a special election in each community - Spencer and East Brookfield - whereby the ballot question will be a yes or no vote to fund the project in the form of a debt exclusion.
This special election is important and we ask that everyone take the time to please get out and vote on Tuesday, October 4th, in your respective community!
Special Elections:
October 4, 2022: Special Election (8:00 am–8:00 pm); East Brookfield Town Hall, 122 Connie Mack Drive, East Brookfield, MA 01515.
October 4, 2022: Special Election (8:00 am–8:00 pm); Spencer Memorial Town Hall, 157 Main Street, Spencer, MA 01562.
Finally, we've had an exciting start to the new school year so far; and with your continued involvement, support and partnership, it is sure to be an outstanding year ahead for our regional school district, our staff and students. On behalf of all of us, I thank you for your continued partnership and support of the Spencer-East Brookfield Regional School District!
Sincerely Yours,
Paul S. Haughey, Ed.D.
Superintendent of Schools
Spencer-East Brookfield Regional School District