Good Morning David Prouty Students, Faculty, and Community Members! 🐾
The Student Council will be
hosting a Food Drive
starting
today! 🦃🍂
Our collection of non-perishable food items will be donated to local food banks for distribution for the coming winter months and holidays. Donated items MUST NOT BE EXPIRED! 🌽🍞
We will collect donations in the front lobby, now through Tuesday November 15th. There will be a bin labeled for each class (9, 10, 11, 12). Please place your donations in your grade level's bin because...
🍦🍦🍦 T
he class to donate the most single item donations will win an Ice Cream Party!!!
(date/time TBD)
🍦🍦🍦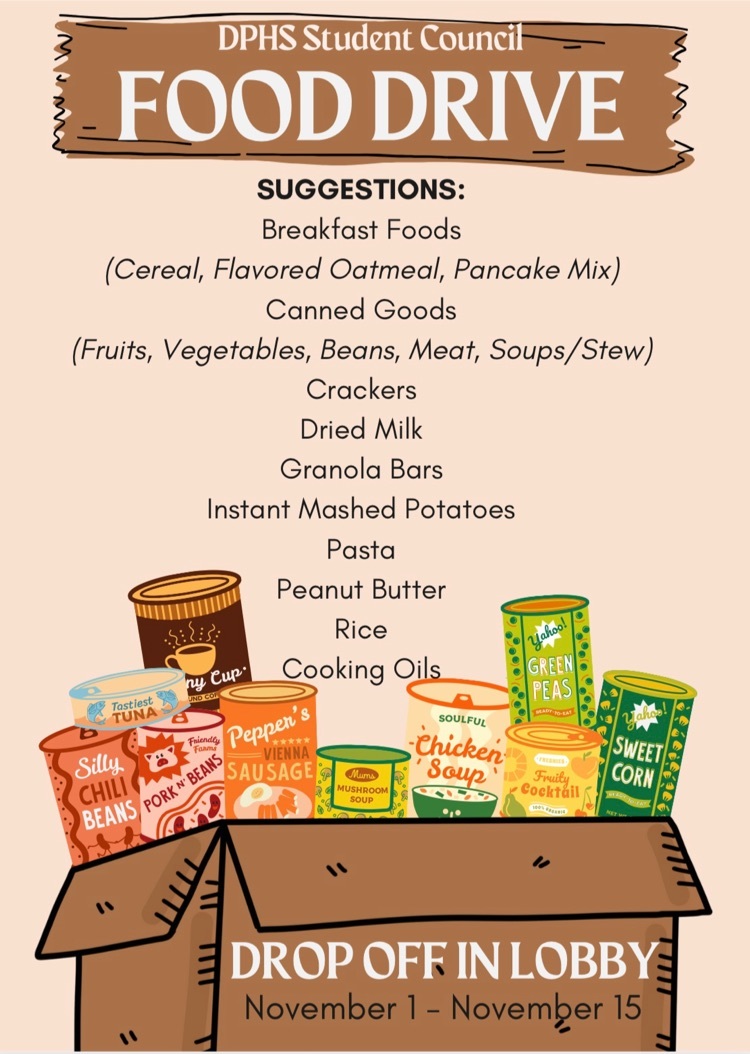 Please see the list of suggested donations ... Let's show Spencer and East Brookfield how much Prouty CARES!
Thank you for your support and community participation! -Student Council