Good Afternoon,
I hope you and yours had a wonderful break, were able to enjoy the holidays and spend time with family and friends. And as we begin the new year, I hope this Superintendent Update for January 2023 finds you and yours well.
Enrollment: Our enrollment as a regional school district has gone up since our last update by more than fourteen students so far, and the number only seems to continue to climb! As of this morning, we have 1435 students enrolled within our district. David Prouty High School has 362 students enrolled; Knox Trail Middle School has 372 students; Wire Village School has 422 students; and East Brookfield Elementary School has 251 students including 117 students enrolled for the "Cubs Corner" Preschool!
Personnel: We continue to post for paraprofessionals to join our district. If you are interested in becoming a part of our family, please apply at: https://www.schoolspring.com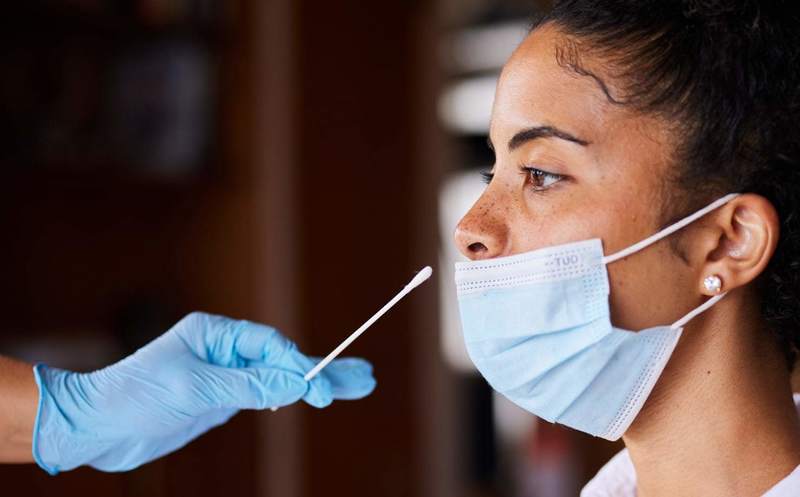 Covid-19 Update: As you already know, the Spencer-East Brookfield Regional School District received COVID test kits prior to the Thanksgiving break so that parents/families could test their son or daughter, if needed, prior to the return to school as a proactive measure – so we are prepared in responding to any needs that may arise as we return from the holiday season.
Covid-19 Protocols: In anticipation of the upcoming holidays and family/social gatherings, District Administration and members of our Health Services Department met last week to review DESE/CDC guidelines and protocols for COVID-19. We would like to take this time to offer a few reminders.
Health and Safety Reminder
As mentioned above, parents / families play a critical role in supporting the culture of health and safety in our schools. As an important reminder, please keep your child home if they have been identified as a close contact with someone diagnosed with Covid-19. If you or someone in your household has tested positive for Covid-19, please notify your child's school nurse or principal, who can help guide you with this process.
Parents should perform daily Covid-19 symptom checks before leaving home. Students should stay home if they are having any one symptom of Covid-19, as indicated below. The following symptoms were taken from the Department of Elementary and Secondary Education (DESE) website.
Fever (100.0 Degrees Fahrenheit or above)
Cough (not due to other known cause)
Lower respiratory symptoms (difficulty breathing, shortness of breath)
Nausea/vomiting/diarrhea
New loss of taste or smell
Sore throat
Headache when in combination with other symptoms
Fatigue/weakness, when in combination with other symptoms
Muscle aches or body aches
Nasal congestion or runny nose (not due to other known causes, such as allergies) when combined with other symptoms/ If your child has chronic allergies, please request a note from your child's physician indicating such.
Attendance: If your child presents at home or in school with any symptoms listed above, please contact your child's physician. *Please notify your child's school principal or school nurse if you have any difficulties following any of these guidelines.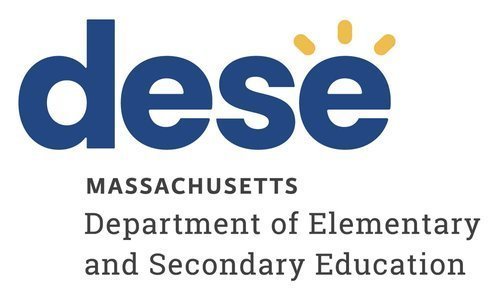 SEBRSD to Host Tiered Focused Monitoring Review! During the week of January 16, 2023, the Department of Elementary and Secondary Education's Office of Public School Monitoring (PSM) will conduct a Tiered Focused Monitoring Review of Spencer- East Brookfield Regional School District.
The Office of Public School Monitoring visits each district and charter school every three years to monitor compliance with federal and state special education and civil rights regulations. Areas of review related to special education include student assessments, determination of eligibility, the Individualized Education Program (IEP) Team process, and IEP development and implementation. Areas of review related to civil rights include bullying, student discipline, physical restraint, and equal access to school programs for all students.
In addition to the onsite visit, parent outreach is an important part of the review process. The review chairperson from the Office of Public School Monitoring will send all parents of students with disabilities an online survey that focuses on key areas of their child's special education program. Survey results will contribute to the development of a report. During the onsite review, the Office of Public School Monitoring will interview the chairperson(s) of the district's Special Education Parent Advisory Council (SEPAC). Other onsite activities may include interviews of district staff and administrators, reviews of student records, and onsite observations. Parents and other individuals may call Alaena Podmore, Public School Monitoring Chairperson, at 413-314-6706 to request a telephone interview. If an individual requires an accommodation, such as translation, to participate in an interview, the Department will make the necessary arrangements.
Within approximately 60 business days after the onsite visit, the review chairperson will provide the district with a report with information about areas in which the district meets or exceeds regulatory requirements and areas in which the district requires assistance to correct or improve practices. The public will be able to access the report at http://www.doe.mass.edu/psm/tfm/reports/.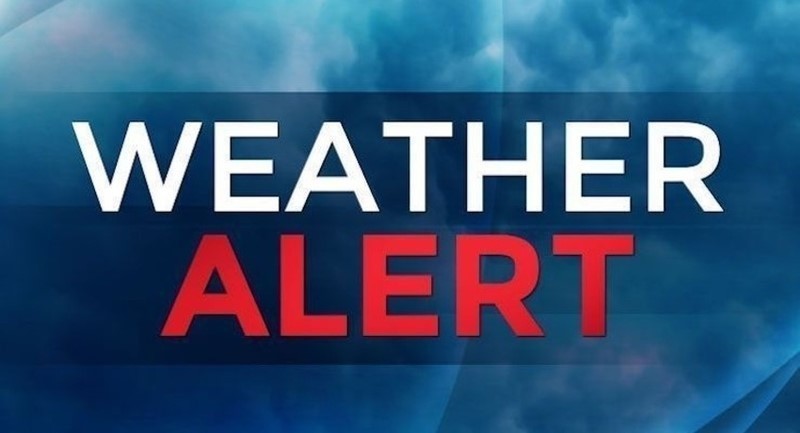 Inclement Weather Notifications: As noted in our 2022-2023 school calendar, we will have traditional snow days this year. Safety considerations, uniform access to electricity/internet during the school day, and COVID fatigue, make snow days an important part of successfully navigating the school year. Calling snow days in New England is a difficult task. As the Superintendent of Schools, I have a unique opportunity to evaluate conditions in real time, as well as consult with the National Weather Service, Department of Public Works, local Emergency Management officials, and neighboring towns. My decision regarding delaying, closing, or releasing schools early always has been and always will be based upon "safety first" for everyone within our learning community. If you have not already done so please put a plan in place for the safe care and/or receipt of your child in the event that a weather-related delay, closing, or release is necessary.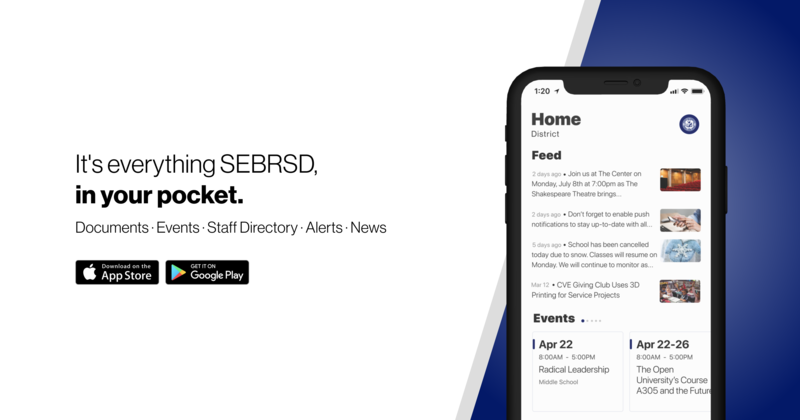 Notification Process: Our district has now transitioned over to the latest version of our App and website. Our latest App and website services are our primary means for delivering the most up-to-date information to your cell phones with our notification feature. To get the App, you can go to the Apple Store or Google Play Store and search for "SEBRSD" then download the App to your phone.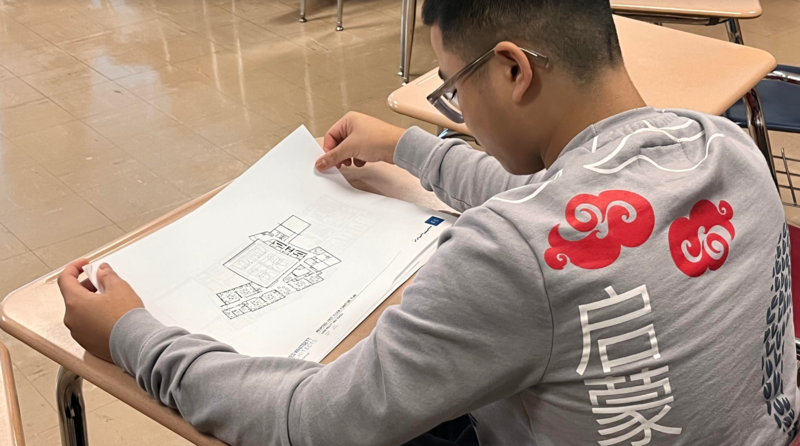 MSBA Update: Architects from JWA took part in an incredibly helpful day of student engagement on December 16th (A few pics are enclosed in this Superintendent Update). Additional detailed design meetings between the architects and David Prouty High School faculty, staff and administration have continued to take place throughout the holiday season. Upcoming detailed design meetings with the "Cubs Corner" preschool and extra-curricular programs will also take place this month.
Construction Management At-Risk Procurement Process Update: Since project funding approval in October, the project team has been conducting the qualifications-based selection process for the construction manager at-risk (CMR). Through the review of the applying firms' qualifications, the three firms that have been asked to submit a proposal and who will also be interviewed are
-Fontaine Bros, Inc.

- Consigli Construction
- BOND Building Construction
The plan is to have one of these construction managers at risk firms contracted to be the project's CMR by the end of January.
Earlier in the month, on Thursday, January 19th,2022 at 6:00pm, the School Building Committee will hold its annual meeting in-person, also at the Wire Village School.
These are busy times for the David Prouty High School Building Project and our team; and thanks to your continued support and partnership, we as a project team remain on track with the detailed design process and timeline. More to come soon.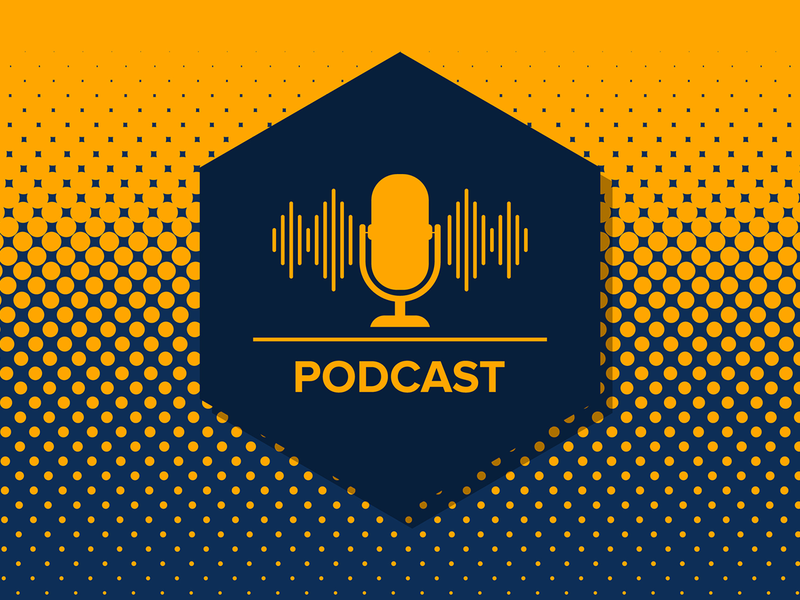 Podcast starting soon! Thanks to the outstanding response to the Inside SEBRSD TV Show, which has had our student body involved since the outset… Our students within our Career Technical Education (CTE) programs, especially in the marketing program, decided to take matters into their own hands and began to coordinate a podcast with the help and support of Spencer Cable Access and their team of professionals. The focus of the "Inside SEBRSD" podcast will be to continue to highlight and focus upon the great things happening within our regional school district. More to come soon - from our students.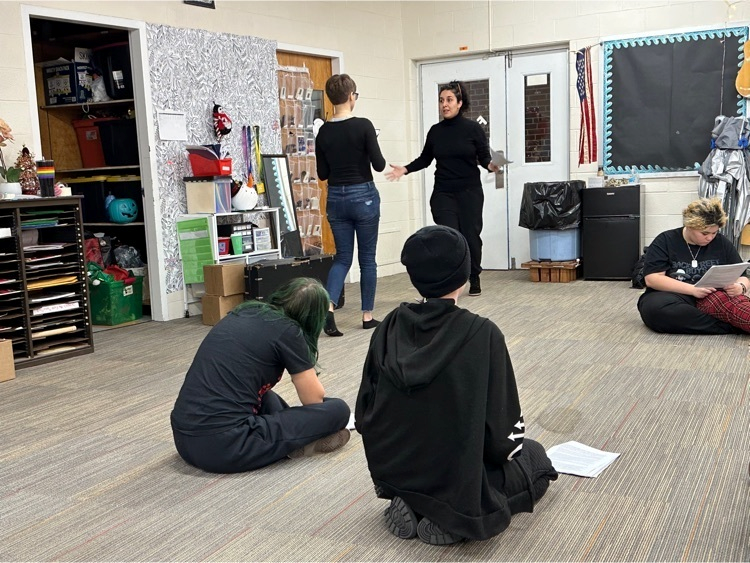 Early College Theatre Program: A Huge Success! Many congratulations to our early college students who put on an outstanding performance prior to the holiday break. After many hours of rehearsal and work with Worcester State Professors, our high school students performed a series of plays that left the audience in awe and inspired for the future of our arts program. Special thanks to Worcester State University for taking the first steps with us as a district into what is sure to be a more expansive set of learning opportunities moving forward!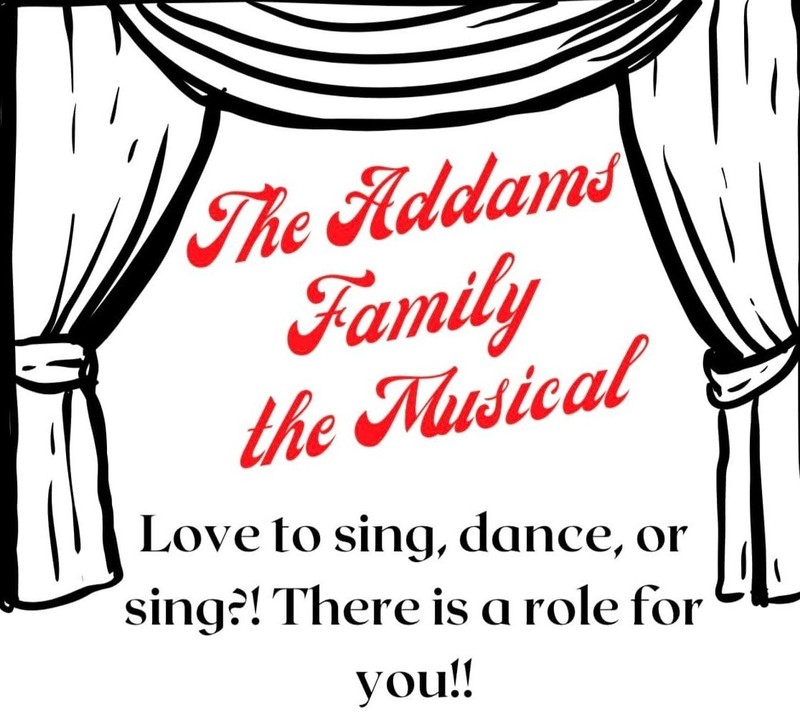 Love to sing, dance, or sing?? Auditions for the Spring Musical are about to begin! The Addams Family: A Musical Comedy has been selected by our faculty, staff and student body and will have open auditions beginning, January 5th, 2023 at David Prouty High School. For more information [please contact Mrs. Forfa at forfak@sebrsd.org
College Acceptances are arriving daily! The Spencer-East Brookfield Regional School District is a community committed to teaching and learning with purpose. To these ends, we wanted to provide everyone with an update on college acceptances received - so far - by our David Prouty High School Seniors. And as we closeout the final day of school in 2022, please join us in celebrating their achievements...
Emily Brown - Assumption College, Anna Maria College, Worcester State University
Olivia Charette - Nichols College
Cody Chen - UMass Amherst, College of Natural Sciences
Brielle Hart - Assumption University, Bridgewater State University, Worcester State University, Westfield State University, Merrimack College
Faith Lamonda - Assumption University, Worcester State University, Westfield State University, Nichols College
Jocelyn Lamonda - Assumption University, Westfield State University, Anna Maria College
Kaitlyn O'Neill - Franklin Pierce University
Paige Parenteau - Wentworth Institute of Technology
Olivia Pepin - Worcester State
Lindsey Soter - Assumption University, University of Hartford, Worcester State University, Westfield State University, Salve Regina University, Merrimack College, Emmanuel College, University of Rhode Island
Emily Soter - Roger Williams University, Worcester State University, Curry College, Westfield State University, Merrimack College, Lasell University
Braeden White - Lasell University, Keene State College
As we receive more "college, career and life-readiness" news from our seniors, we will continue to keep you updated. More news to follow in the coming months ahead for this exceptional group of young people. In the meanwhile, many kudos on a job well done to our David Prouty High School Seniors!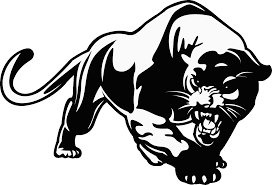 Winter Athletics Begins! As we open the winter athletics season, our teams are facing the winter season with great resolve. Our Indoor Track Teams (Boys and Girls) are 2-2 on the young season in the Southern Worcester County League; while our Girls Varsity Basketball remains competitive in many close games with an early season record of 1-4; while the Boys Varsity Basketball team is undefeated at 6-0. Our cheerleading squad continues to improve and the middle school teams in basketball are showing massive improvement this season. Please take a moment to come out and support our high school and middle school teams this season; and cheer on our Panthers in what is sure to be a fantastic winter season of competition. #GoPanthers
Shoe Drive Starting Now! Drop your gently worn, used, and new shoes for the Wire Village School! We will be collecting ALL used, worn or new shoes now through March 1, 2023. All shoes donated will be helping students at Wire Village School to attend a Theatre Production at the Hanover Theatre in April. For more information, please contact Kaye Spence at spencek@sebrsd.org with any questions. Dropoff locations can be found at the Wire Village School lobby soon. If you are interested in learning what happens to all donations once collected, please check out this brief video: https://www.youtube.com/watch?v=nRdvXJ4C9oo Thank you!
It's Pizza Kit Fundraising Time! Brochures for pizza, breadsticks and cookie dough are coming home anyday now from Knox Trail Middle School! You can order through the brochure or online! Fundraiser ID: 418823 Put your KTMS student's name as the Seller-They could win a DQ gift card! If you need any help, please reach out and contact Mrs. Raphael at raphaels@sebrsd.org.
Upcoming Events in January!
Finally, we have many exciting activities taking place throughout our learning community to begin the new year in the month of January!
Event: SEPAC Meeting via Zoom (Mon, January 9, 6:30PM)
Event: School Committee Meeting (Tue, January 10, 6:00PM)
Event: Half Day of School - Professional Development Day (Fri, January 13)
Event: School Closed – Holiday: Martin Luther King Jr Day (Mon, January 16)
Event: School Building Committee Meeting (Thurs, January 19, 6:00PM)
Event: Healthy Family Night (Wed, January 18, 6:00PM)
Event: Coffee with the Community at Knox Trail Middle School (Fri, January 27, 7:30AM)
Finally, from our family to yours, have a safe and healthy holiday season and a happy new year! And as always, thank you for your partnership and support of the Spencer-East Brookfield Regional School District! #Innovate #Inspire #Achieve
Sincerely Yours,
Paul S. Haughey, Ed.D.
Superintendent of Schools