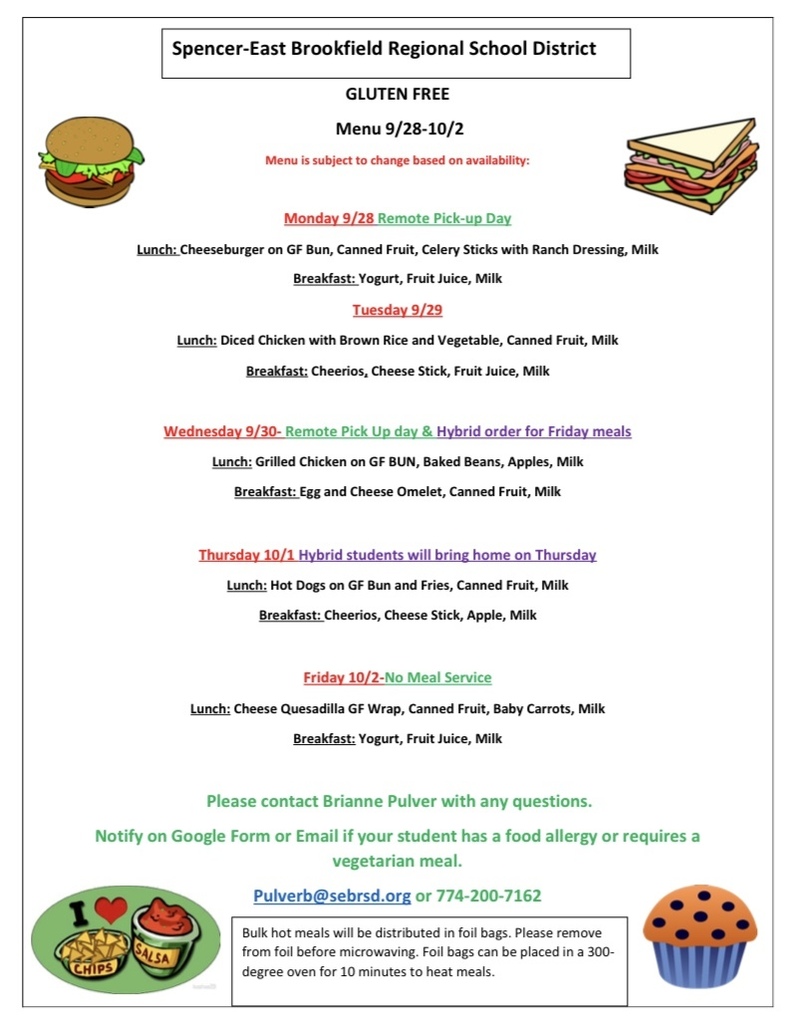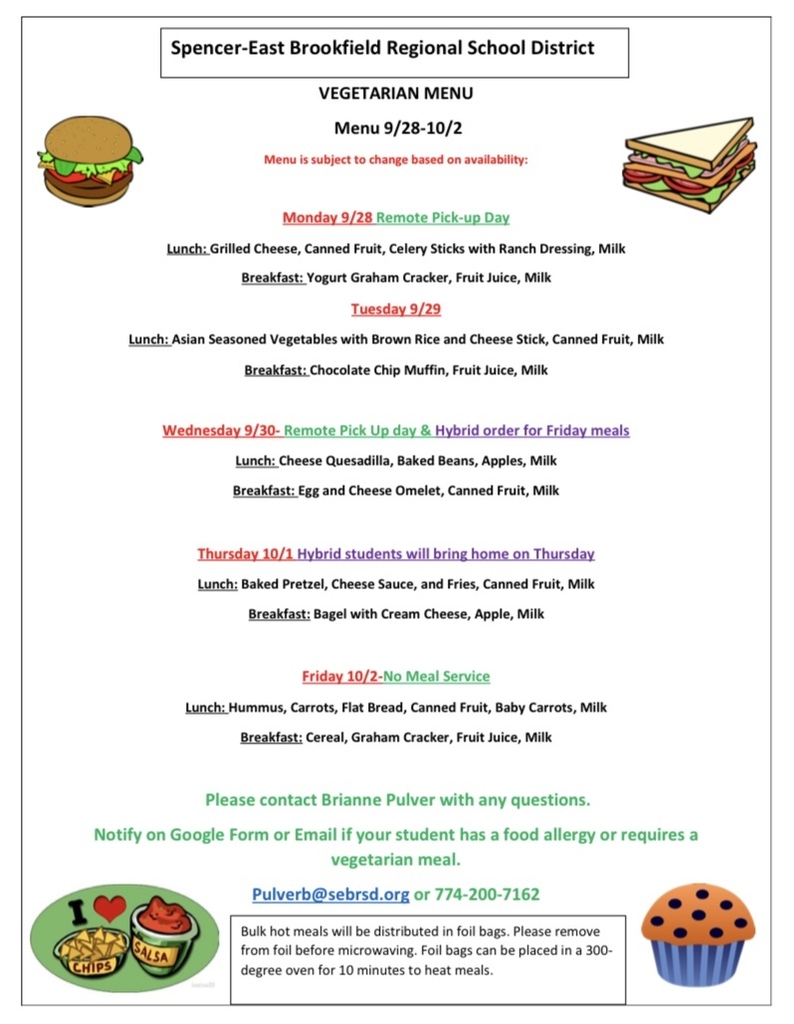 Teaching & Learning with Purpose! Mr. Miller leads an Advanced Placement Psychology lesson remotely earlier today at David Prouty High School. #ProutyPride #Progress #Unity #Knowledge @maschoolsk12 @mascschoolcomm

Here are the menus for next week(9/21-9/25). Notice that we now offer gluten-free and vegetarian menu options, as well! Meals can be pre-ordered through our online google form here:
https://forms.gle/NQfYjrHfvXp8z8RN6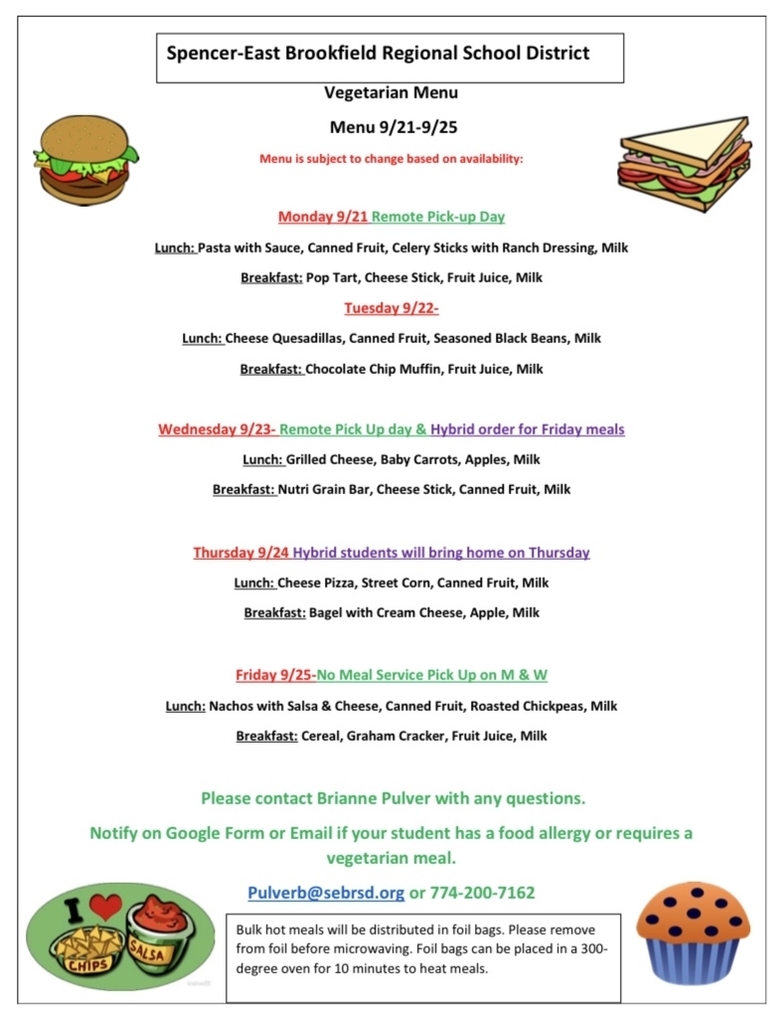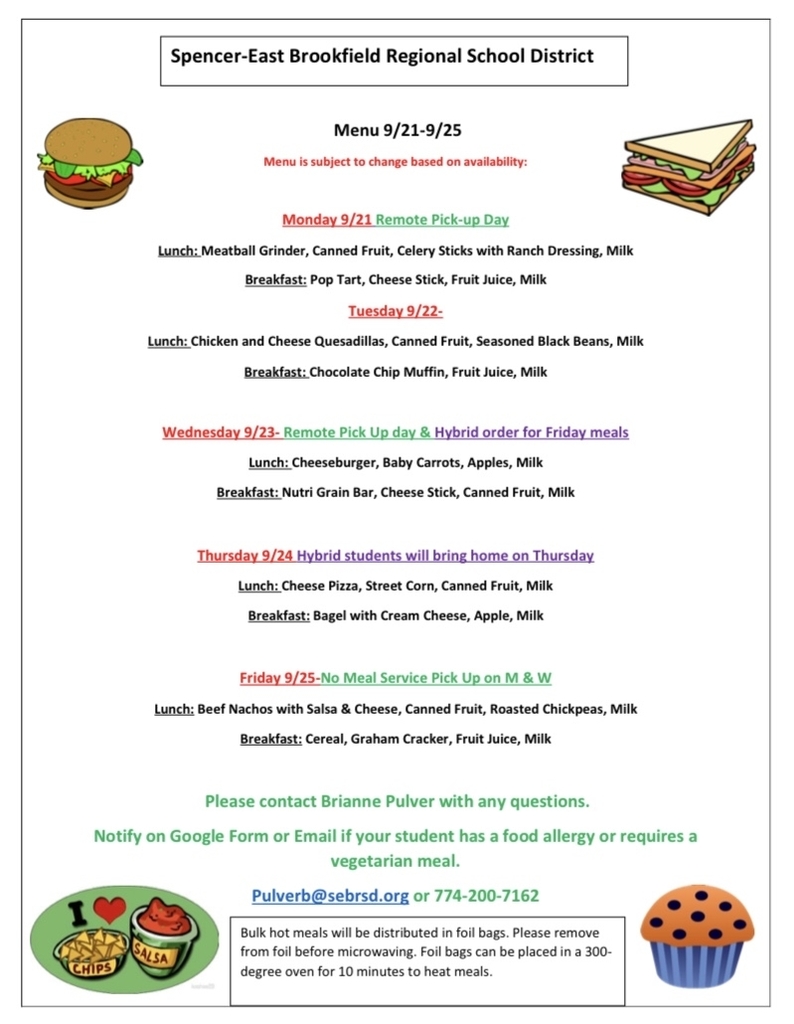 Welcome back SEBRSD! We will be handing out meals @ Knox Trail Middle School from 9am to 1pm. Pick up meals for today and Wednesday! We will be back on Thursday for Thursday and Friday meals. Walk/drive ins are welcome! To pre-order click here:
https://forms.gle/NQfYjrHfvXp8z8RN6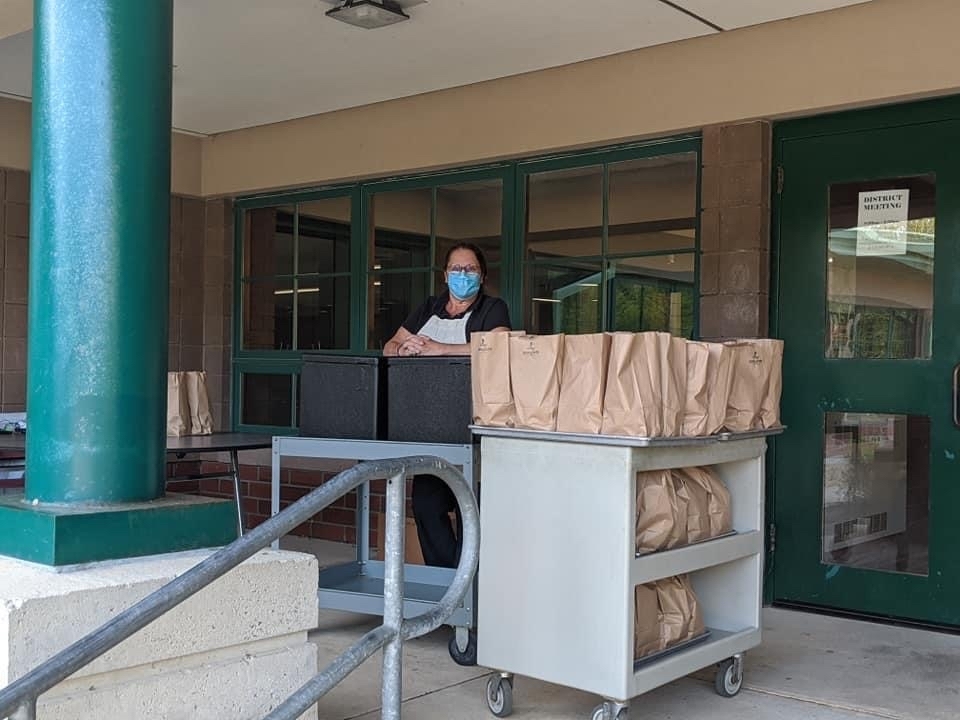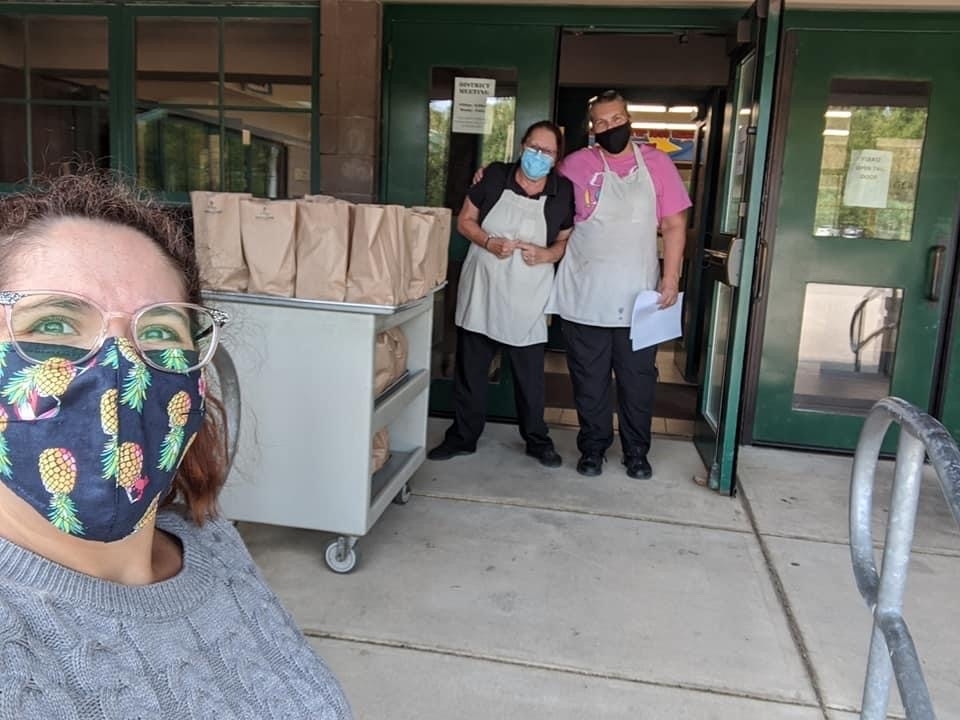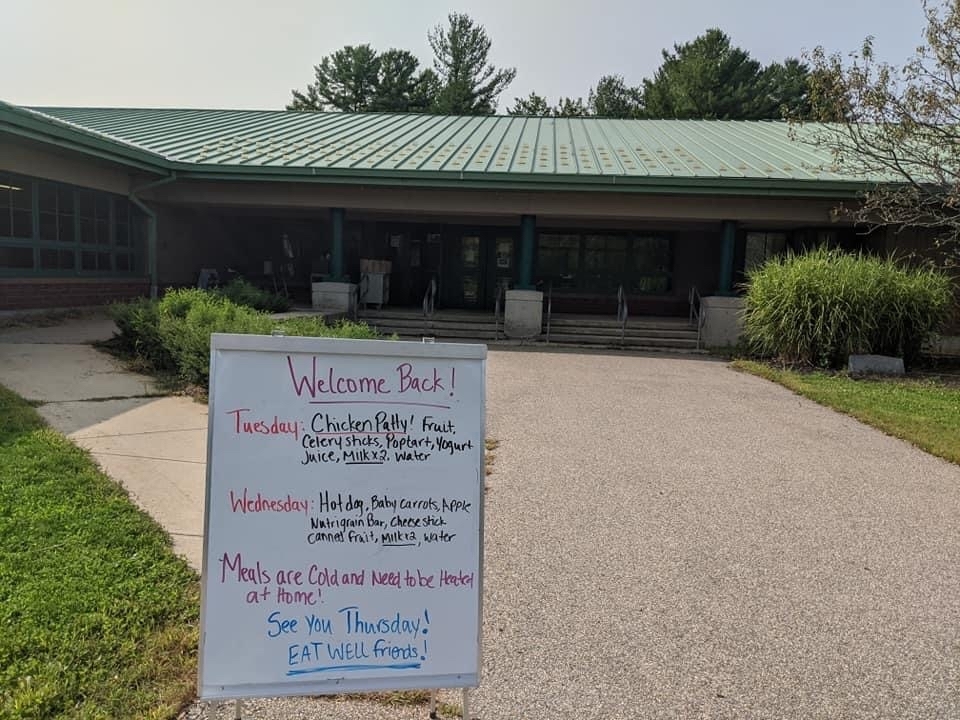 Bus routes for Wire Village and East Brookfield Elementary Schools have now been posted to our District website. They can be located here:
https://www.sebrsd.org/o/sebrsd/page/bus-routes--241
. For any questions, please contact our Transportation Department at 508-450-6917​.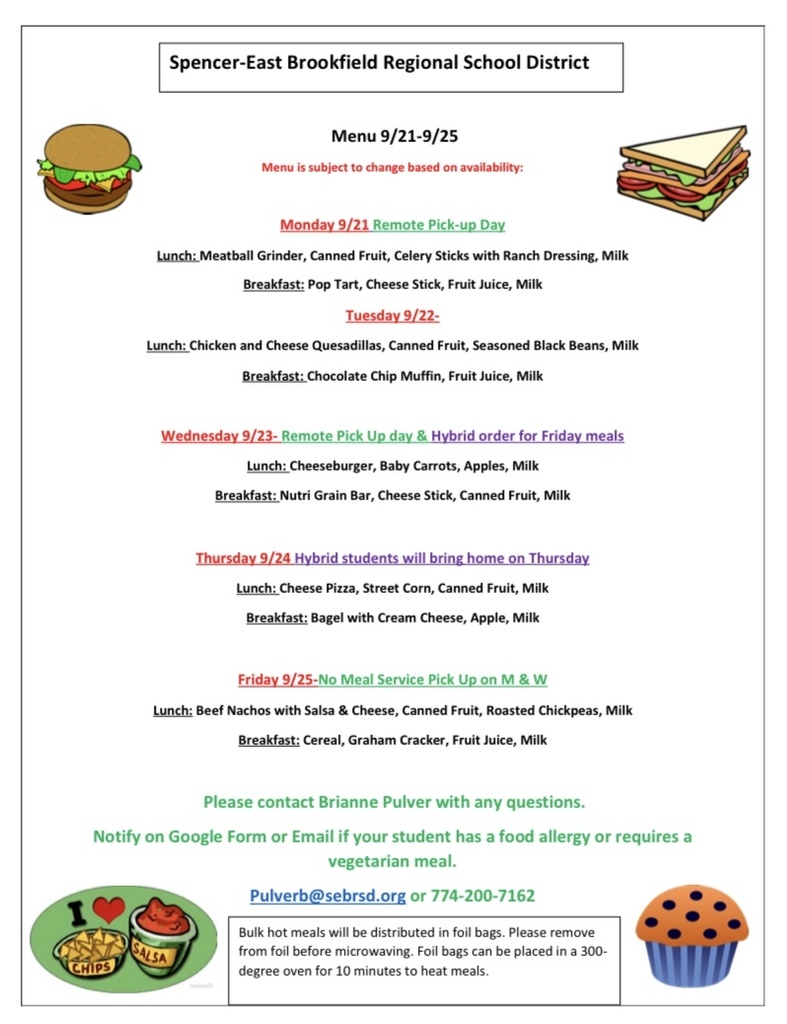 Today was our last day offering free meals to the children of our community under the Summer Eats program. We would like to thank all of our Food Service workers and volunteers for making this possible and also thank the community for participating in record numbers. We thoroughly enjoyed the opportunity to serve you these last several months at our 5 remote sites and wish everyone a great start to the new school year. And don't forget, free meals will be offered to all children starting next Tuesday, through December 31, 2020. More information on how to sign up will be posted shortly.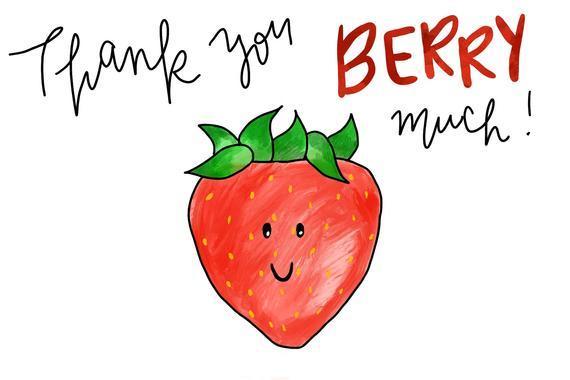 Check out those stats! And how about the exciting news that free meals will continue to be offered to students through December 31st?! A great big shoutout and THANK YOU to Brianne Pulver and her staff for making all of this happen. #teamwork #summereats #SEBRSDfoodservices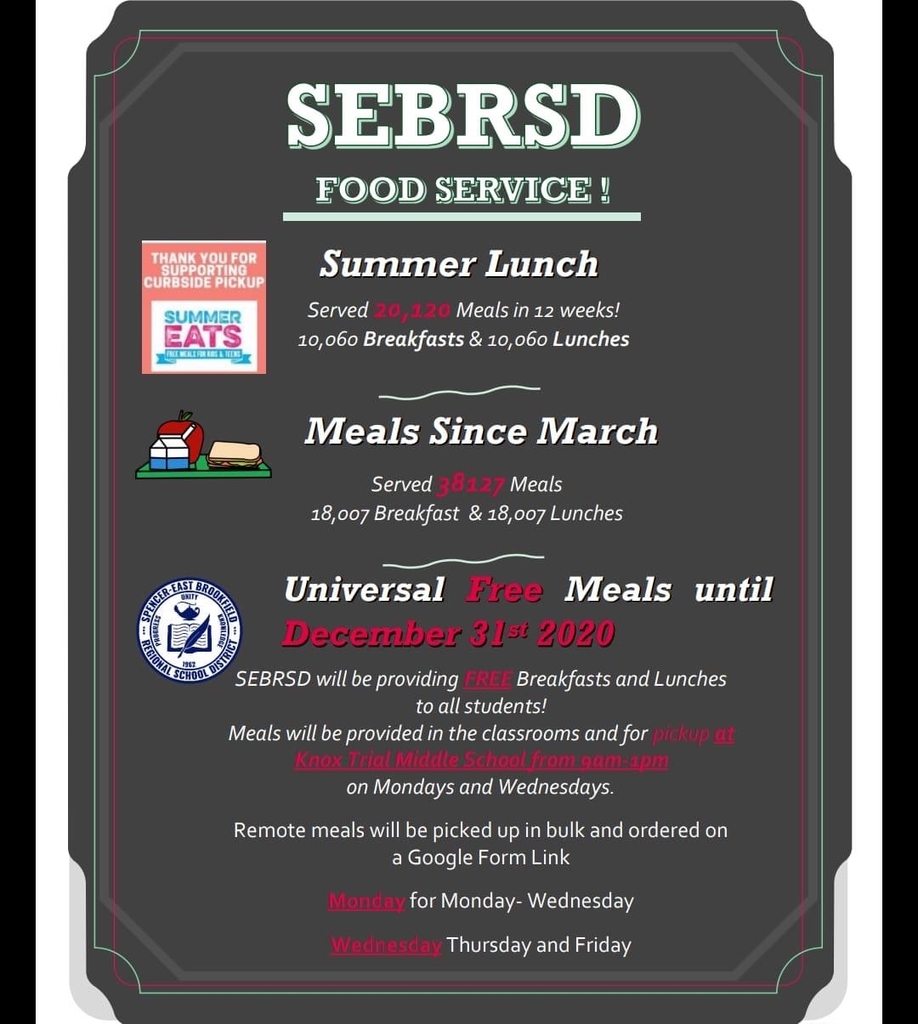 Our first salad meal of the season: a romaine and baby spinach blend with turkey, tomatoes, cucumbers, breaded chicken, fresh baked garlic knot and mozzarella cheese. Yum! Let us know what you think and we will menu it over the school year! Stop by any one of our 5 sites today for your free meal. 🥗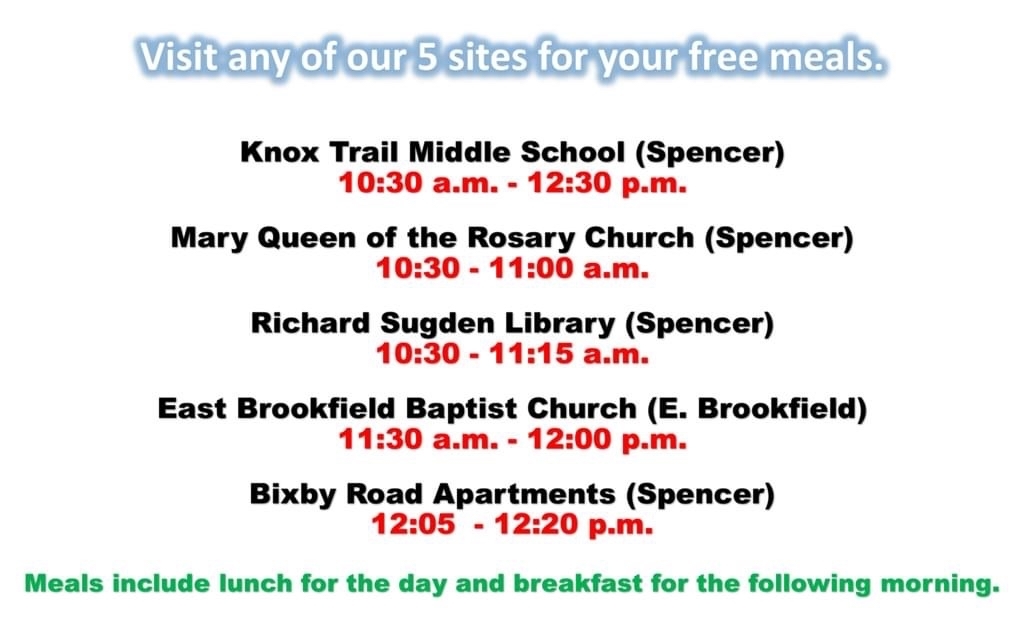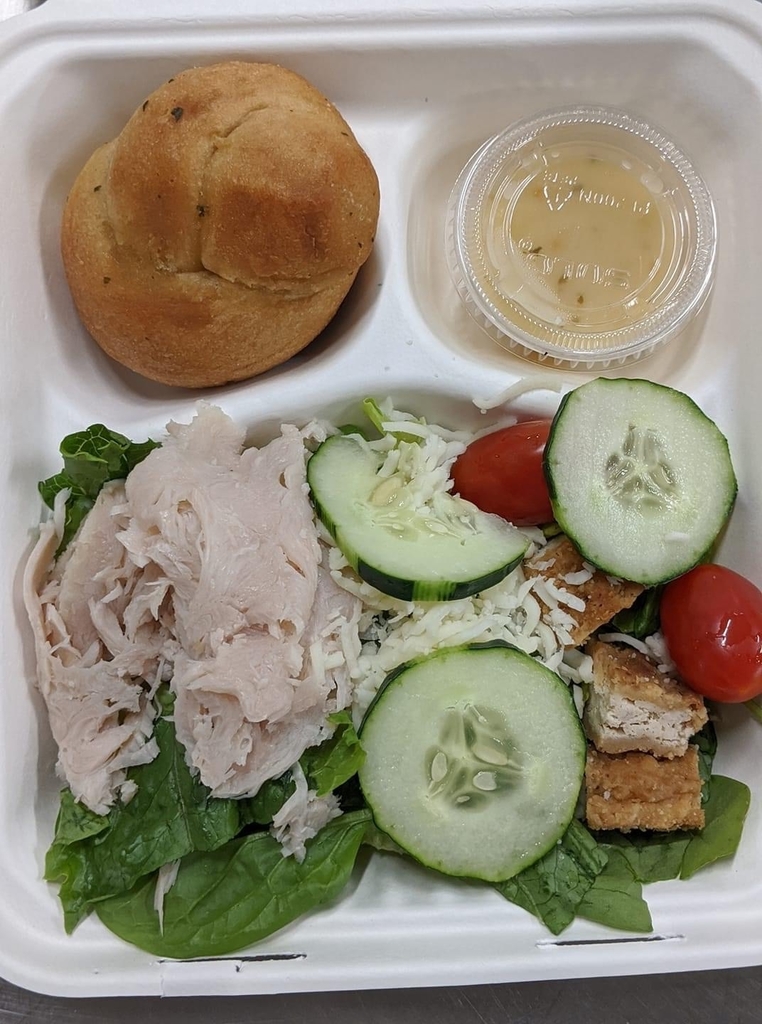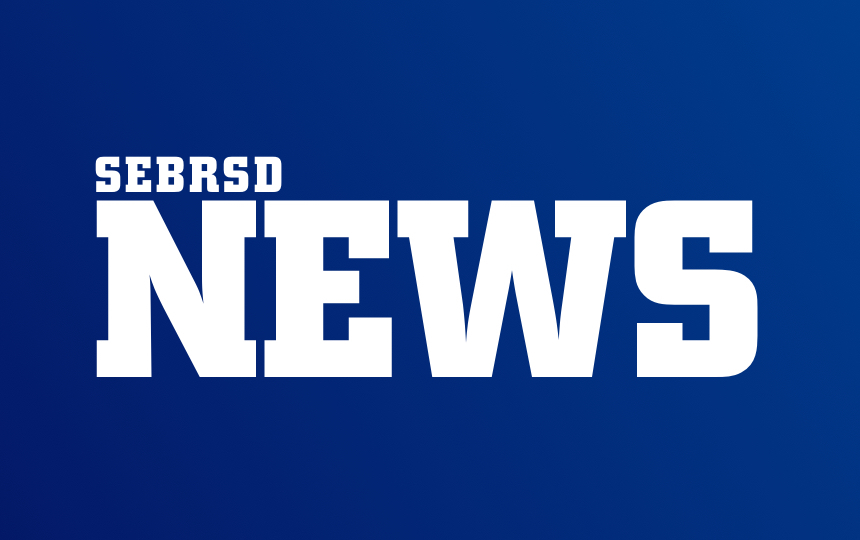 Happy Wednesday! We needed to make a menu change today. We're now serving turkey and cheese sandwiches! Stop by any one of our 5 sites for your free meal.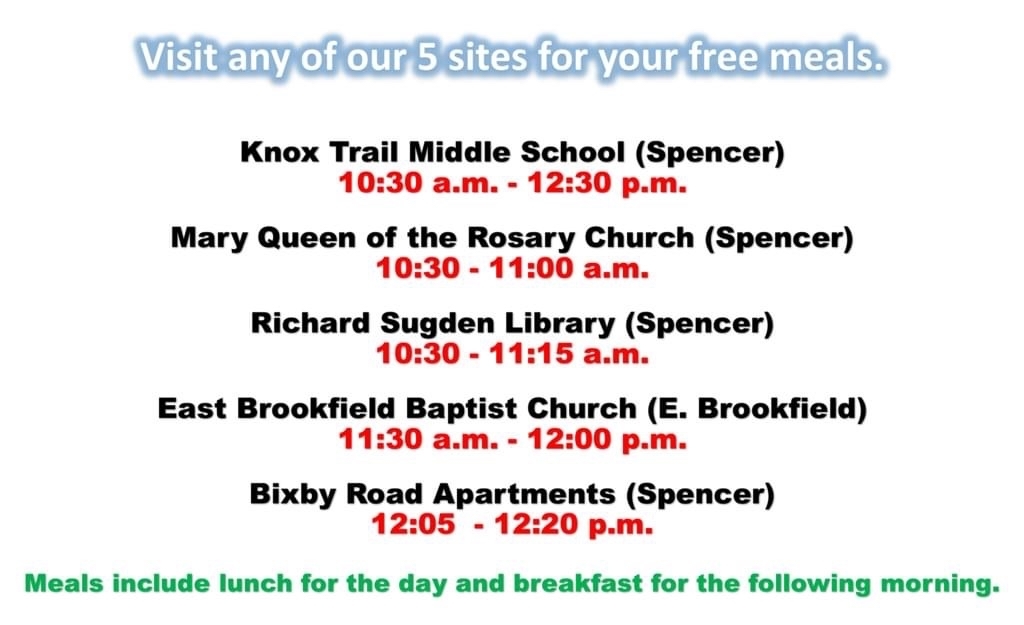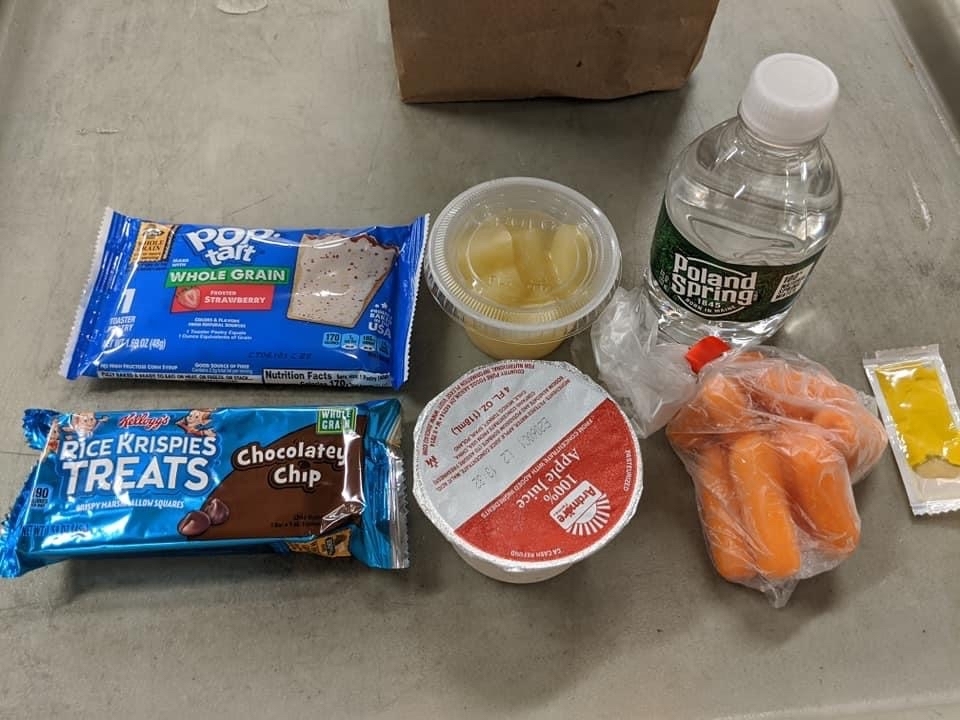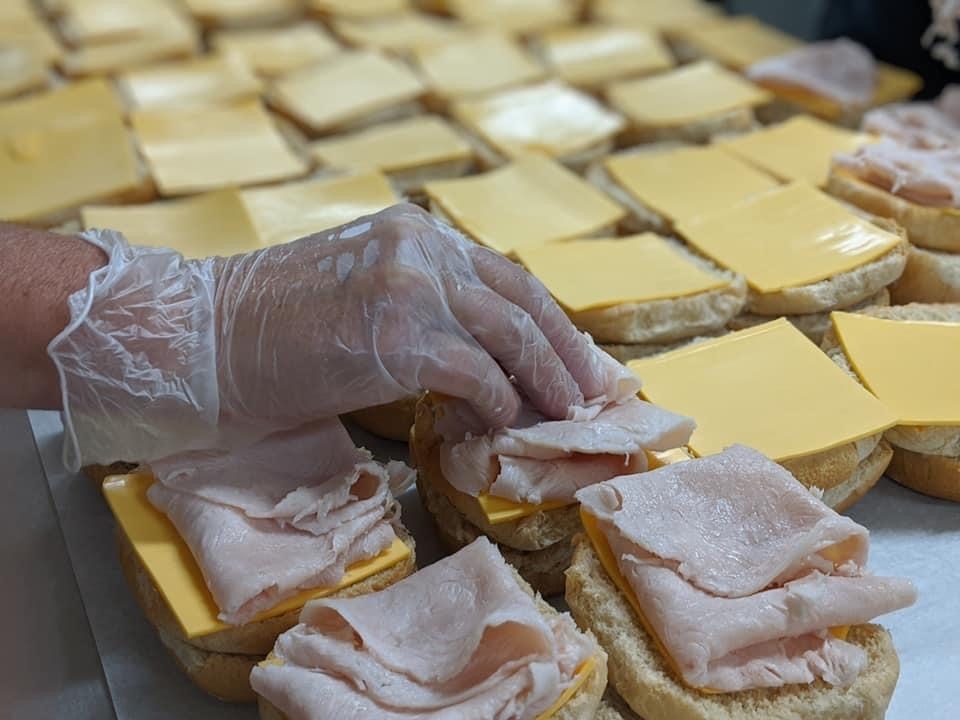 Check out this week's menu! Stop by any one of our 5 sites for your free meals. We'd love to see you!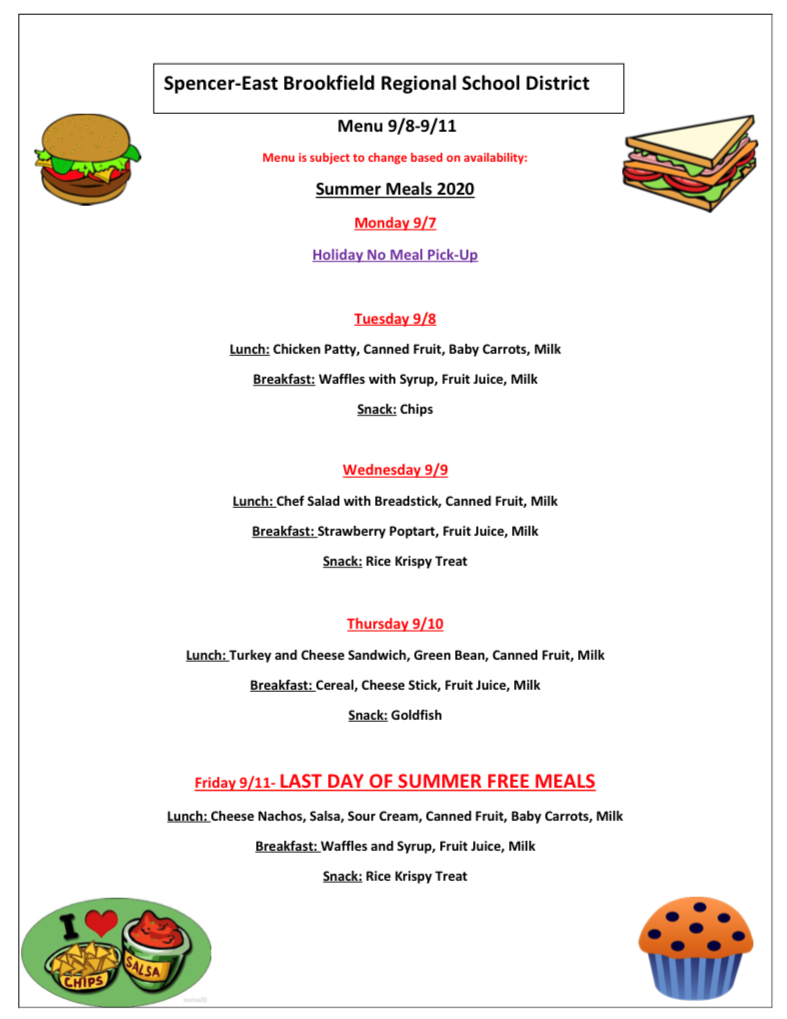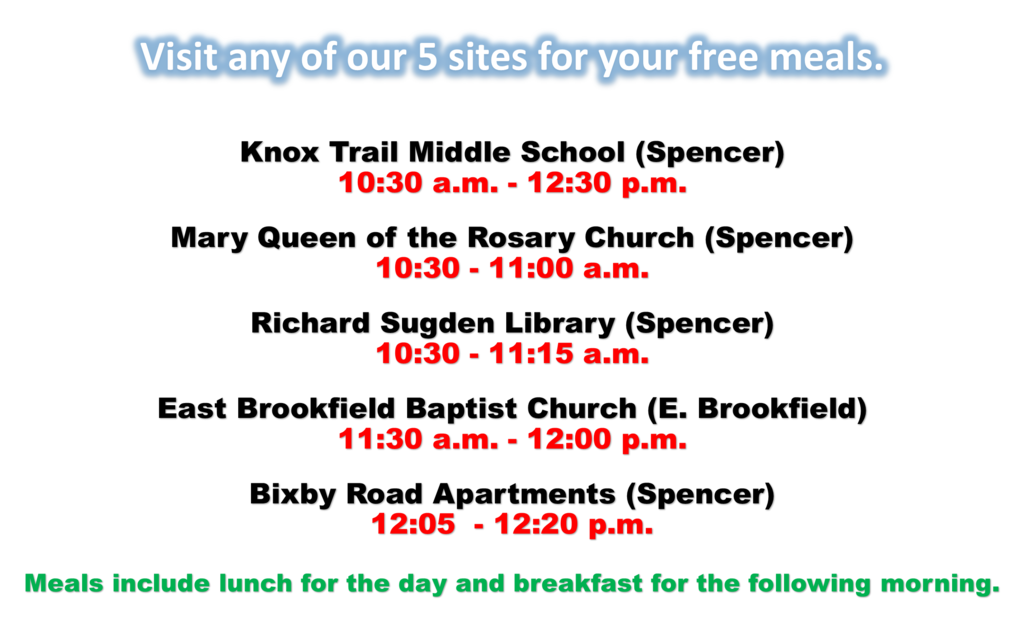 A note from our Food Services Director! Hello All! As the summer comes to an end and the start of the school year fast approaches we will continue to provide meals for students in the district. As you may have heard, the USDA is extending free meals to all students until December 31st. The State of Massachusetts will be providing more clarity on Thursday, 9/10, to determine if our district qualifies. A Google form will be released this week for meal ordering for the opening of school. We appreciate your patience and look forward to your participation in the SEBRSD Meals program! If you have any questions please feel free to email me at
pulverb@sebrsd.org
or give me a call at 774-200-7162. Thank You, Brianne Pulver SEBRSD Food Services Director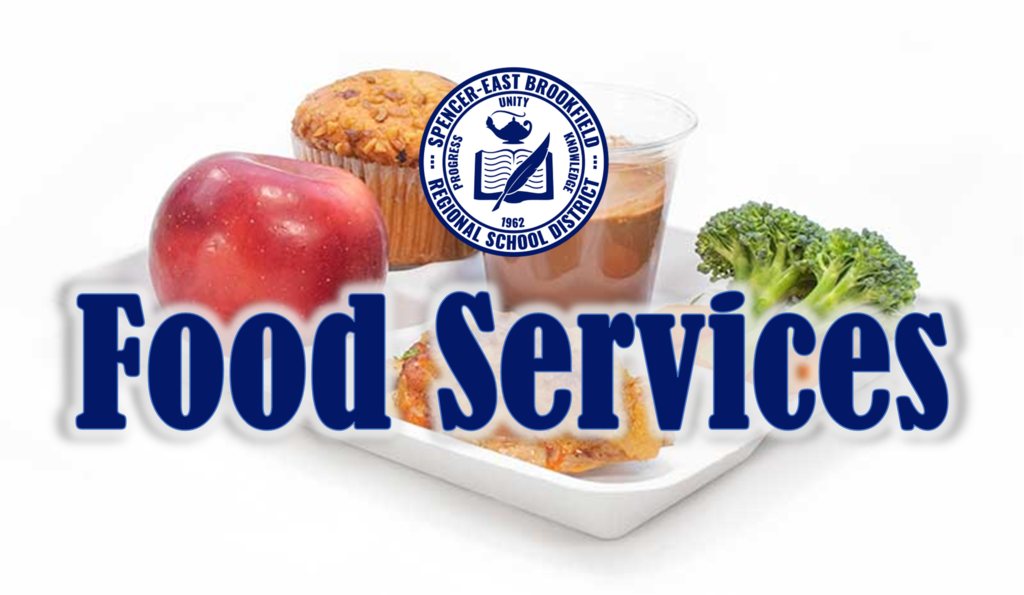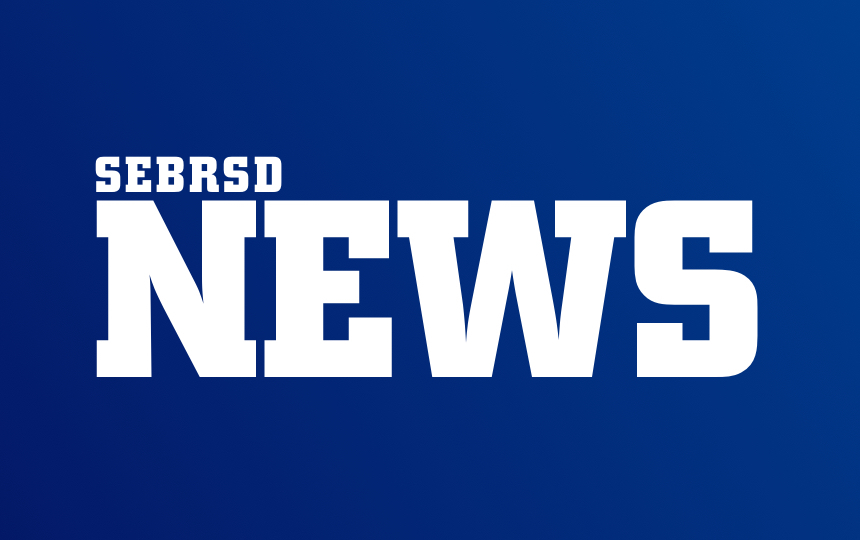 Our lovely lunch ladies have been working hard to make our cheese pizza 🍕 meals for today and our pretzel 🥨 meals for Labor Day. Thank you to those who have ordered online! We also have made extra for those who need them. Come to one of our 5 sites for your FREE meals!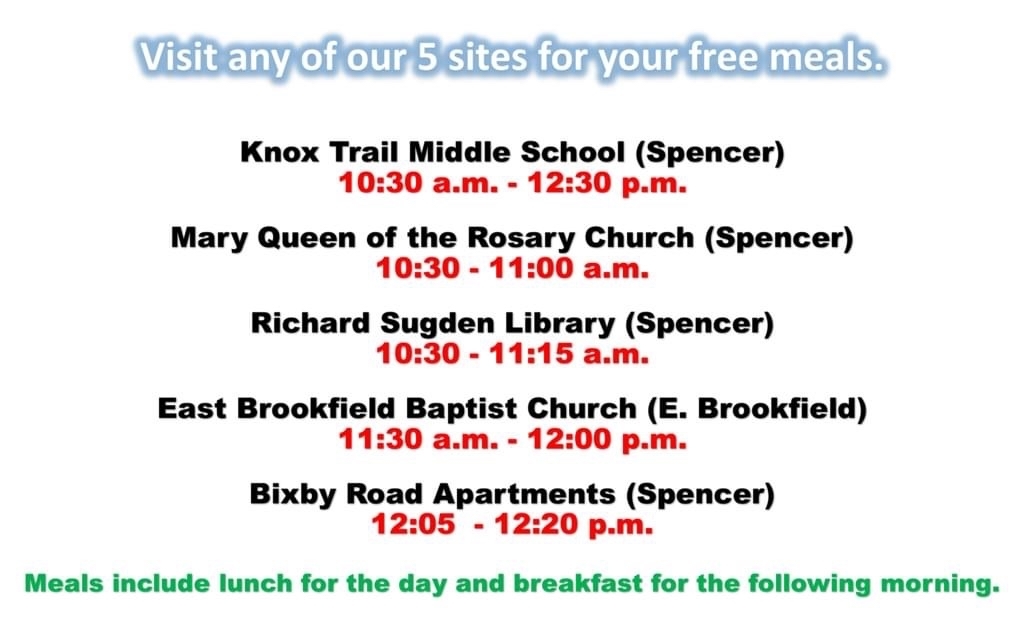 Friendly Reminder: We won't be serving meals on Monday, 9/7, however, we're offering Labor Day meals for pickup on Friday, 9/4. Anyone wishing to take the Labor Day meal must complete the google form in advance. Click link to register.
https://forms.gle/fHty5mgSLsY7NTvy7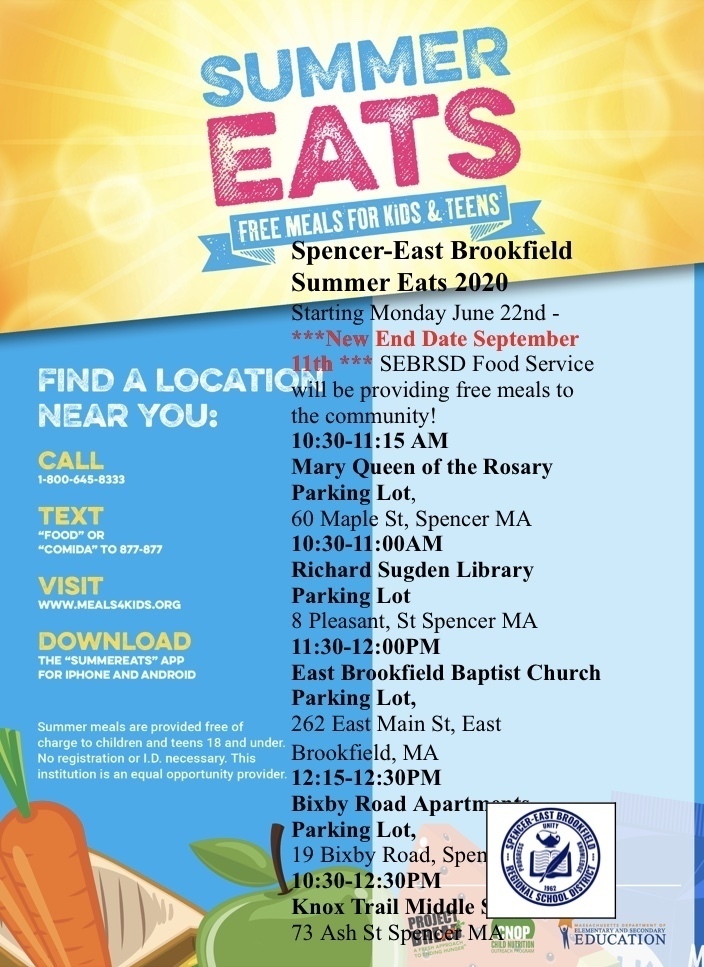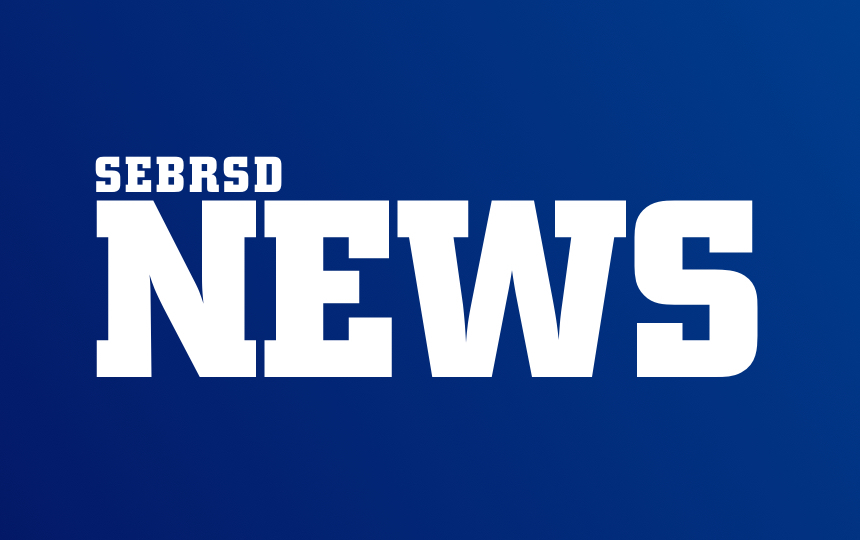 Today we're serving the best chicken patties around! Come to one of our 5 sites for a free meal. Breakfast is a bagel and cream cheese. On deck for tomorrow is macaroni and cheese! 🧀